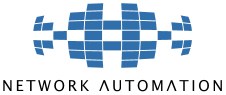 We're helping a wide variety of organizations become more efficient and productive through automation.
(PRWEB) August 06, 2013
Network Automation, the award-winning IT and business process automation software provider, today announced revenue growth of 27 percent for FY2013, making it the strongest fiscal year in the company's eight year history. The provider of AutoMate and AutoMate BPA Server added 409 new customers including 106 in Q4 alone. Network Automation's growth and the visibility of its new customers speak to the company's leadership in providing a user-friendly automation platform that requires no background in programming.
Organizations are increasingly turning to IT process automation to "improve IT operations efficiencies and provide a means to track and measure process execution," says research firm Gartner. This trend was seen in rising demand for AutoMate, which offers no-codes development of automation tasks and provides a centralized platform to monitor the success and failure of these processes.
"This has been a monumental year for Network Automation, both in terms of our growth as a company and the service we've provided to clients," said Dustin Snell, founder and CEO of Network Automation. "We're helping a wide variety of organizations become more efficient and productive through automation."
Network Automation has served more than 8,000 customers in 60 countries. The newest AutoMate and AutoMate BPA Server users include Urban Outfitters (a publicly traded retailer with over 400 locations), Anthem (the providers of Blue Cross, Blue Shield insurance), Mopani Copper Mines in Zambia (one of the largest mines in the world) and MLB.com (the official online home of Major League Baseball), who is running AutoMate BPA Server on 800 machines to install and monitor multiple applications, check error logs for encoding videos and much more.
In a fiscal year that has bested all others by more than 20 percent, Network Automation saw a 47.8 percent increase in Q4 FY13 revenue over Q4 FY12. With 22.8 percent growth in personnel and 66 percent growth in the Automation Solutions Engineers Department, the company is positioned to continue improving the AutoMate product while offering top-notch customer service.
To learn more about Network Automation, visit http://www.networkautomation.com.
Gartner Research Document
Gartner Hype Cycle for IT Operations Management, Patricia Adams, Milind Govekar, July 23, 2013
About Network Automation
Network Automation, Inc. is the mid-market leader in automation solutions that streamline and integrate business processes without expensive programming. Founded in 2004 and based in Los Angeles, the company provides business process automation software to more than 8,000 small, mid-market, and Global Fortune 1000 clients across 60 countries. The firm's AutoMate and AutoMate BPA Server platform span automation development, deployment, and management with a drag-and-drop environment that substantially reduces the total cost of the automation lifecycle. Common uses include application integration, job scheduling, automated FTP, batch processing, automated testing, data transformation, automated scripting, automated reporting, and more. Network Automation's customers include NASA, IBM, Kaiser Permanente, Verizon, FedEx, and many regional, state, and federal government offices.