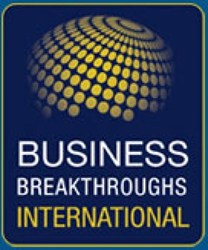 Those of us who lead today must be lifelong learners in order to compete.
Grovetown, GA (PRWEB) August 13, 2013
Business Breakthroughs International (BBI), a joint venture of Tony Robbins and the legendary Chet Holmes®, announces today their new Ultimate Sales Machine Blog. The launch of the first post on Wednesday, August 14th is in coordination with the anniversary of Chet's passing to honor his memory and keep his wonderful teachings alive. The Ultimate Sales Machine Blog represents a dynamic, trusted resource dedicated to helping companies grow faster, smarter and better. It promises to be conversational, direct, and powerful. Leading the way is a must read from BBI's Chairwoman and Chet Holmes' daughter, Amanda Holmes. "There is so much more that the world never got to see of my father. This blog post is just one more nugget of pure gold from the untouched Chet vault."
"Today, knowledge sharing serves as a foundation for owners and executives to gain new skills and insights they can leverage for the benefit of their businesses," states Shiloh Kelly, Chief Marketing Officer of Business Breakthroughs International. "Those of us who lead today must be lifelong learners in order to compete. We established this new blog to provide what is needed for other leaders to build their own Ultimate Sales Machine within their walls."
Every Wednesday, The Ultimate Sales Machine Blog will host posts from both in-house expert resources and a variety of knowledgeable guest bloggers, including BBI's own executive and business-owner clients. This variety of expertise and knowledge from uniquely positioned authors sharing their personal daily use and experience with the Chet Holmes® Method make this new blog an inspirational and refreshing resource for business owners; a place to become re-inspired each week and learn new skills to grow small-and-medium size businesses. The collective voice of the blog focuses on BBI's dedication to an education-based mindset that teaches companies to solve, not sell to ignite sales and increase revenue.
The Ultimate Sales Machine Blog was created as a trusted resource that shares an up-to-date and extremely useful set of practical tips, tactics, tools, and knowledge to solve the problems and pains of c-level executives and business owners who want to systemize and grow their marketing and sales efforts. BBI welcomes contributors across the business landscape to become guest bloggers on this new resource by contacting marketing(at)businessbreakthroughs(dot)com for consideration.
About Business Breakthroughs International™ (BBI)
Business Breakthroughs International (BBI), a privately held company, is a joint venture by highly publicized thought leaders, Tony Robbins and Chet Holmes®, for the purpose of helping small- to medium-size businesses grow faster, better, smarter. Hundreds of business growth professionals from across the globe work together to fill in the sales and marketing gaps for their BBI clients by bringing the know-how necessary to actualize their personal and professional growth strategy potential at any stage and break through to their ultimate level of success. BBI's game changing methodologies are brought to the market through its wholly-owned services of The Core Story™, Breakthrough Consulting™, Growth Coaching™, SEO and Online Presence Management, Take it Virtual!™ training environment, and The Ultimate Business Mastery System™. For more information, visit http://www.businessbreakthroughs.com.