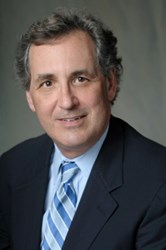 A company's best defense is to have appropriate policies and procedures...Executives from the chairman on down should actively encourage a culture of compliance and ethical behavior
Newark, N.J. (PRWEB) August 06, 2013
The U.S. Securities and Exchange Commission appears to be taking an increasingly aggressive posture when it comes to settling enforcement actions and setting penalties, warns William A. Despo, a Newark-based shareholder at national law firm LeClairRyan and a member of its Financial Services Regulation and Securities Litigation Practice Area Team. As a result, companies targeted by the SEC may be more likely to pass up a settlement and instead proceed to trial, although that strategy carries risks of its own, he adds.
"When Andrew Ceresney, co-director of the SEC Division of Enforcement, spoke at the Securities Industry and Financial Markets Association's Legal and Compliance Monthly luncheon in July, he noted that the agency will seek aggressive forms of remedies for settlements of enforcement actions," explains Despo, who focuses his practice on securities and commodities law matters. "The practice of allowing companies to avoid admitting guilt as part of a settlement is likely to be sharply curtailed, while monetary penalties will be increased."
The change in policy may cause defendants to weigh the risks of an enforcement action trial more favorably, since an admission of violation could expose them to class action shareholder lawsuits and other civil actions by investors, and criminal actions by prosecutors, he counsels. "But going to trial, instead of working out a settlement, does carry costs," Despo notes. "First, there are the expenses associated with litigation. Then, if your company loses the case, it could face steeper penalties."
Of course, the decision to litigate or settle will depend on the circumstances. "You have to see where an investigation is going," he explains. "Does it appear to be a civil matter, a criminal one, or does it fall in that 'gray area' where it could go either way? Outside counsel, general counsel and management have to work closely together to determine the best strategy."
Ceresney also said that the SEC will now allocate additional resources to accounting fraud, Ponzi schemes and other investment advisory wrongdoing, and to violations of the Foreign Corrupt Practices Act, which prohibits American companies from making questionable or illegal payments to foreign government officials, politicians, and political parties.
"A company's best defense is to have appropriate policies and procedures," Despo advises. "In all these matters, executives from the chairman on down should actively encourage a culture of compliance and ethical behavior. That cultural initiative should be reinforced by appointing an independent senior risk officer who is protected from internal politics and by instituting, periodically reviewing, testing and updating a system of internal controls designed to prevent or detect instances of wrongful activity."
Despo believes that the agency's stepped-up enforcement of fraud and other matters may be tied to the April installation of Mary Jo White as SEC chairman "Mary Jo served as a federal prosecutor from 1993 to 2002," he notes. "With that kind of background, it's not surprising that the SEC is stepping up its activities. But in turn, companies have to step up their efforts at self-policing to try to avoid getting ensnared by the SEC."
For more information on this topic, please visit: http://www.leclairryan.com/pubs/xprPubDetail.aspx?xpST=PubDetail&pub=864
About LeClairRyan
As a trusted advisor, LeClairRyan provides business counsel and client representation in corporate law and litigation. In this role, the firm applies its knowledge, insight and skill to help clients achieve their business objectives while managing and minimizing their legal risks, difficulties and expenses. With offices in California, Connecticut, Massachusetts, Michigan, New Jersey, New York, Pennsylvania, Virginia and Washington, D.C., the firm has approximately 350 attorneys representing a wide variety of clients throughout the nation. For more information about LeClairRyan, visit http://www.leclairryan.com.
#####
Press Contacts: At Parness & Associates Public Relations, Marty Gitlin (631) 765-8519, mgitlin(at)parnesspr.com or Bill Parness, (732) 290-0121, bparness(at)parnesspr.com