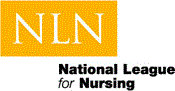 "The NLN's accreditation services will be permeated with our core values of caring, integrity, diversity, and excellence; and meet DOE criteria as well as the needs of nursing and nursing education." Dr. Judith Halstead, NLN President
New York, NY (PRWEB) August 07, 2013
The National League for Nursing announced today the New York Supreme Court ruling regarding the lawsuit with ACEN (formerly NLNAC), upholding the NLN's position on the ongoing litigation (Supreme Court of the State of New York, NY County, Index No. 651744/2011, Hon. Anil Singh, Supreme Court justice).
The Court ruled that NLNAC (ACEN) did not have the authority to amend its own bylaws and Articles of Incorporation as it tried to do in April 2013. By this action, the NLNAC commissioners were attempting to remove the NLN as the principal member of NLNAC thus relegating the League to a Class B member without any substantive rights.
In a second positive ruling for the NLN, the Court denied NLNAC's request to void the longstanding contracts that were agreed to by the NLN and NLNAC more than 10 years ago. What this ruling means is that NLNAC owes the monies due the League under the terms of the contracts. These funds have been held in escrow since June 2011.
In making this announcement, President Judith Halstead, PhD, RN, FAAN, ANEF, reiterated the League's commitment to the development of new accreditation services. "The NLN's accreditation services will be permeated with the League's core values of caring, integrity, diversity, and excellence; and meet Department of Education criteria as well as the needs of nursing and nursing education."
Added NLN CEO Beverly Malone, PhD, RN, FAAN, "Our mission to advance the health of the nation cannot be achieved without a commitment to the best nursing education possible. The new accreditation department will help achieve that goal."
Additional information and FAQs about the NLN's Accreditation Services and the litigation can be found here.
###
Dedicated to excellence in nursing, the National League for Nursing is the premier organization for nurse faculty and leaders in nursing education. The NLN offers faculty development, networking opportunities, testing services, nursing research grants, and public policy initiatives to its 37,000 individual and more than 1,200 institutional members, comprising nursing education programs across the spectrum of higher education, and health care organizations.