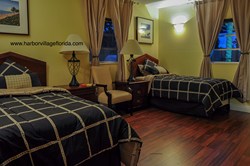 "A drug or alcohol dependency can be devastating. We provide each client with a personalized program that allows them to recover," said Robert Niznik, Harbor Village CEO.
Miami, Florida (PRWEB) August 09, 2013
Reuters reported on 8/1 in their article, Lawyers in Detroit bankruptcy may face scrutiny on fees, that the City of Detroit filed for bankruptcy on July 18 after they declared over $18 billion in debt.
Many reasons for the continued poor performance of the US economy have been suggested, but it is clear that the rising cost of addiction in this country is a prime factor.
With the economic downturn experienced over the last few years, many Americans have turned to drugs and alcohol to escape reality and their personal financial concerns. As the addictions escalate, many addicts have lost everything they owe and have had to file for bankruptcy. Fortunately, there are qualified detoxification centers equipped with trained staff of professionals to help those afflicted with addictions.
Detox centers can be found around the nation but only a select few such as South Florida's Harbor Village, a drug and alcoholism treatment center, offers 24/7 medical care and supervision while offering a luxury state-of-the-art environment. Those suffering from a dependency on drugs or alcohol stay and enjoy an upscale medical facility far removed from the hospital-like surroundings most detox centers offer. Located in sunny South Florida, Harbor Village welcomes clients with upscale accommodations including a beautifully furnished suite with satellite television, over an acre of outdoor lounge area, spa, salon, massage and acupuncture services, nutritious, gourmet dining and an individualized plan that is designed for each client's specific needs.
The Office of National Drug Control Policy has addressed the effects drug abuse has had on our economy. The agency states on their Web site article, How Illicit Drug Use Affects Business and the Economy, "The Federal Government and business community are increasingly recognizing the negative consequences of substance abuse on the U.S. economy and the Nation's workforce. Abuse of drugs and alcohol is costly for our society and, left untreated, places a burden on our workplace, our healthcare system, and our communities."
The government agency has posted these startling statistics to reflect the high cost of drug abuse in the U.S.
Economic Costs
The economic cost of drug abuse in the United States was estimated at $193 billion in 2007, the last available estimate.
This value includes:
$120 billion in lost productivity, mainly due to labor participation costs, participation in drugabuse treatment, incarceration, and premature death;
$11 billion in healthcare costs – for drug treatment and drug‐related medical consequences;
$61 billion in criminal justice costs, primarily due to criminal investigation, prosecution and incarceration, and victim costs.
Labor Force
In 2009, the majority (67%) of current drug users aged 18 or older were employed, either full‐time (48%) or part‐time (19%), with the unemployed accounting for 13% and the remaining 21% not in the labor force.
Among full‐time workers aged 18 or older, nearly one in 12 (8%) reported past‐month (current) use of an illicit drug in 2009. Unemployed workers were twice as likely – one in six (17%) – to report current drug use in 2009.
"At Harbor Village, we recognize how destructive a drug dependency can be and provide each client with a personalized program that allows them to recover," said Robert Niznik, Harbor Village CEO.
For more information, visit: http://harborvillageflorida.com/
or call the 24/7 hotline at 1-855-338-6900.
Media Contact: 
Robert Niznik 
Harbor Village 
Miami, FL 
305-999-5728 
robert(at)harborvillageflorida(dot)com