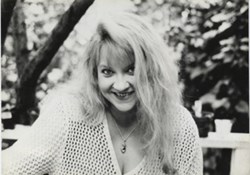 (PRWEB) August 05, 2013
Brenda Knight, publisher of Cleis Press and Viva Editions, and founder and publisher of Viva Editions, was recently interviewed by Rikk Hansen of On Purpose Radio on guiding authors and would-be authors towards writing and publishing their books.
She shared this gem of wisdom during the interview: "Don't overthink it. You don't have to go off to a mountaintop to discover your purpose. Go with your gut, listen to your inner voice and do something everyday, it can be a little thing. You'll be surprised with the momentum that builds and you'll find yourself living in purpose and on purpose everyday."
Brenda Knight is a twenty-two-year publishing veteran, starting at HarperCollins, where she fell in love with publishing. From there, Knight went to Conari Press and helped build the Random Acts of Kindness phenomenon and added editing and acquisition to her skill set.
Knight is also the author of Women of the Beat Generation, which won an American Book Award, and which Lawrence Ferlinghetti descried as "the first time a writer has taken the trouble to really think about it, and dig out women who were on the set at the time." She is also the author of Wild Women and Books and other tomes. Knight volunteers for the American Cancer Society as a counselor for the newly diagnosed and leads writing workshops "Putting Your Passion on Paper" at the San Francisco Writers Conference, Book Passage, and East West in Mountain View.