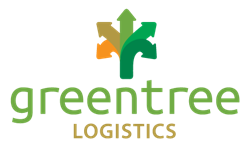 Minneapolis, MN (PRWEB) August 04, 2013
Greentree Logistics, Inc. announced today that they have agreed in principal to purchase the assets of SCS Transport LLC.
Greentree Logistics, Inc. is a diversified logistics company with locations in Minnesota, Pennsylvania, and Ohio. The majority of its pre-acquisition revenue is being generated from three primary business units – tankers, environmental, and specialized transportation. The new SCS division will continue to be focused on standard dry van truckload and LTL transportation. Greentree is an employee driven company, believing that the right team of people can do anything and everything needed to grow the business and take care of its customers.
SCS Transport is a national transportation and logistics company based in Savage, MN. SCS provides safe and reliable transportation services to a diverse group of customers throughout the continental United States. SCS offers customer focused solutions centered on delivering products safely, on time, and at a fair value. SCS service offerings include both full truckload and LTL freight with both company drivers and independent contractors. The original founders of SCS - Dan Johnson and Josh Lynch will be part of the new SCS along with all of their current company drivers, owner operators, and dispatch personnel.
Bringing together these two great teams will lead to a stronger and more efficient overall company that is even better equipped to compete in the rapidly changing transportation world. Leadership on both sides of the transaction feel there is a great opportunity for the two companies to help each other and grow the business.
"I'm really excited to bring in the team from SCS because they do so many things the right way. We need to continue to focus on our customers and our people and the rest will take care of itself. The future is bright for SCS and Greentree, and I'm looking forward to being a part of it."
B. Shane Grutsch
President
Greentree Logistics, Inc.