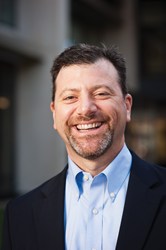 Delivering actionable intelligence to combat phishing, spam and malware is part of what we do every day.
Pittsburgh, PA. & San Mateo, CA. (PRWEB) August 06, 2013
Malcovery®, the leader in delivering actionable intelligence that can be applied to neutralize the threats and actions of cyber criminals in the areas of phishing, spam and malware, today announced that it entered a strategic partnership with Agari, the leading provider of email authentication solutions that prevent cybercrime phishing. Under the terms of the agreement, both companies will mutually refer each other's existing solutions, and will establish a "Rapid Response Program" to be offered by Agari to prospects and customers as a quick start cybersecurity service to organizations that have recently been the victim of a phishing incident. Key to this offering will be Malcovery's Today's Top Threats (T3) offering, an actionable intelligence solution that detects spam and malware threats an average of 36 hours ahead of and with 83 percent better detection than leading antivirus vendors. In addition, the vendors will share their vast volume of threat data for improved analysis and early identification of emerging threats.
"Delivering actionable intelligence to combat phishing, spam and malware is part of what we do every day for our Malcovery customers," stated Greg Coticchia, cofounder, President and CEO of Malcovery Security. "Combining our big data security analysis solutions, such as our Phishing Intelligence Report & T3, with Agari's SaaS platform that blocks cyberattack through phishing, prevents exact domain spoofing of a company's brand and eliminates the risk presented by cousin domains."
Malcovery announced its 'RedHanded Alliance Program' earlier this year, an association of strategic channel, technology and MSSP partners who together provide significantly broader security protection than what historically has been applied at the edge of a network. In the last six months, the Alliance has added IBM, Internet Identity (IID), Radiance, PPMA, and Bishop Technologies to the group. http://www.malcovery.com/partners/.
"Combining Malcovery solutions with our solution that helps brands analyze their email ecosystem and implement DMARC to prevent attacks, allows our joint customers the ability to be proactive in combating phishing attacks before they occur," said Patrick Peterson, Agari founder and CEO. "Agari provides the big data platform to process and interpret raw DMARC data, filling a major gap for organizations that want to reap the benefits of DMARC but lack the infrastructure to do so. Now with Malcovery's actionable intelligence to identify the source of threats and stop the threat, we together plug additional major email security gaps that the largest e-commerce, financial services and banking institutions suffer from in today's infrastructure."
DMARC, which stands for Domain-based Message Authentication, Reporting and Conformance, was created by a group of organizations including Agari, Facebook, Microsoft, Google, Yahoo! and JP Morgan Chase to reduce the potential for email–based abuse. DMARC standardizes how email receivers perform email authentication using the SPF and DKIM mechanisms and has been widely adopted by email providers, currently protecting 60 percent of the world's online mailboxes.
About Agari, Inc.
Agari collects terabytes of email data from sources across the Internet to provide global brands and security professionals with a cloud-based SaaS solution that eliminates email threats, protects customers and their personal data, and proactively guards brand reputation. Today, Agari protects more than 80 percent of US consumer email inboxes and on a daily basis processes more than 2.3 billion messages, stops over four million suspicious emails, and detects over 40,000 malicious URLs. Founded by the thought leaders behind Cisco's IronPort solutions, Agari is headquartered in Silicon Valley and is backed by Alloy Ventures, Battery Ventures, First Round Capital, and Greylock Partners. Additional information is available at http://www.agari.com.
About Malcovery Security
Malcovery Security is the leading provider of actionable cyber security intelligence and forensic analysis, delivered through software and services that target cyber criminals and their activities. The company's patented and patent-pending technology provides the ability to identify the 'root sources' of cybercrime attacks (servers, perpetrators, locations, etc.), delivering rich intelligence information about cross-brand attacks and targeted attacks, as well as advanced notification of emerging e-mail-based threats.
Unlike services that serve as a response to these attacks today–services that simply address the symptoms, but cannot provide the intelligence to actually stop the cybercriminal–Malcovery Security's solutions provide the unique intelligence required to respond effectively to attacks on customers' brands, to disrupt phishing activities and successfully prosecute cybercriminals.
Malcovery Security was founded by security thought leaders formerly associated with Symantec, Verizon, Irdeto, Checkpoint and Infor/Lawson and is based on patented technologies developed at the UAB Center for Information Assurance and Joint Forensics Research (CIA|JFR) and has offices in Pittsburgh, PA and Birmingham, AL.
For more information, please visit http://www.Malcovery.com or connect with Malcovery on Facebook (facebook.com/malcovery), Twitter (@malcovery) and LinkedIn (http://www.linkedin.com/company/malcovery-security).
Editor's Note: Malcovery® is a registered trademark. 'Identify the Source. Stop the Threat' TM is a trademark of Malcovery Security, LLC. All other trademarks mentioned herein are the protected properties of their respective owners.