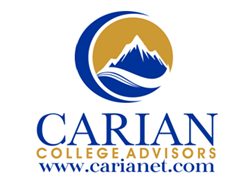 To be able to make the step in the development of Carian College Advisors at such an early stage in the life of the business is extremely encouraging
Dubai, UAE (PRWEB) August 03, 2013
A SPECIALIST American education advisory firm headquartered in Dubai has embarked on a major growth strategy this summer.
Carian College Advisors, which was originally founded in September 2012 by managing director Peter Davos, has expanded its workforce by 400%.
Mr. Davos originally spearheaded the business, with additional input from support staff based in the US, offering a range of admission counseling services for UAE students targeting the US for further study.
More than 30 students have already successfully worked with Carian College Advisors and secured admission to leading US universities such as Georgetown, Dartmouth, Northwestern, Cornell, Colorado School of Mines, University of California Los Angeles, and New York University.
In response to increased demand, five full time new employees have been appointed by the organisation.
Admission specialists Suzanne Ryan, Elaine Cortez, Mary De Villers, and Sonja Bhan have all joined the team. All have prior US university admissions experience and advanced degrees from American universities. Tarneem Alagha, a recent graduate from AUS and recognised as one of the UAE's top young female leaders, will also play a critical role within the organisation.
The move also comes as Carian College Advisors announces the support received from HH Sheikh Abdul Rahman Al Nuaimi of Ajman.
And to house the growing staff the firm has moved into new premises in the Emarat Atrium Office Building on Sheikh Zayed Road, having previously been based in the Fairmont Hotel.
The new 3,000 square foot office also provides scope for future growth as Carian further establishes itself in the region with plans in place to expand operations into Saudi Arabia in the coming months.
Overall the expansion and development plan represents an investment of over 2 million AED.
"To be able to make the step in the development of Carian College Advisors at such an early stage in the life of the business is extremely encouraging," said Mr. Davos.
"Clearly there is an appetite for American education in this region, as well as for quality advice on how to pursue the research and application processes, which has thus far been lacking in the market. Having built up a solid foundation, I now fully intend to further develop the reach of the business into new markets, both within the UAE and greater region as a whole.
"Dubai represents an excellent hub for the firm as we look to develop a new network of contacts into different areas."