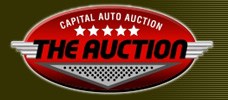 Weekly public auto auctions are now being held in Philadelphia by Capital Auto Auction. Full details are available online at http://www.capitalautoauction.com.
Philadelphia, PA (PRWEB) August 03, 2013
There is no secret in the Tri States Area that the twice weekly Capital Auto Auction sales are the best source for great deals on used cars at any Philadelphia auto auction. Hundreds of used cars of all types are sold at Philadelphia car auctions in two live/drive auctions and online Philadelphia car auctions each week at incredibly lows prices, including scores that are claimed through bidding for under $1,000.
Capital Auto Auction's Philadelphia operation is one of four operated by the leading vehicle auction company. Other auction sites are in Washington, D.C., Rhode Island, and Boston/New England. Auction attendees snap up used vehicles at exceptionally low prices in the highly competitive bidding for hundreds of used cars, including vehicles donated to major charities, former FBI fleet cars, dealer trade-ins, bank repossessions, and private party consignment sales.
Anxious bidders scour Capital Auto Auction's web site, capitalautoauction.com, each week to peruse the descriptions of the hundreds of cars up for bid each Wednesday and Saturday and twice weekly online. The Philly car auctions are led by independent professional auctioneers who lead the spirited and highly competitive bidding by smart buyers, who know where to buy all types of used cars at the lowest prices in the Philadelphia/Tri-States region. All live/drive auctions are held at Capital Auto Auction's Philadelphia facility, easily identified by the company's giant sign at 5135 Bleigh Ave., Philadelphia, PA 19136, off Route 95 at Cottman Avenue. Live/drive auctions begin at 5:00 PM on Wednesdays and 11:00 each Saturday, with real-time online used car auctions starting at 4:00 PM on Saturdays.
Capital Auto Auction's weekly inventory of cars for sale is much like a weekly treasure hunt: there is such a huge turnover in the used car inventory that it is impossible to predict what will be available each new week. Capital Auto Auction posts updated listings for each auction regularly, and there is no predicting what vehicles will appear on any week's new, diverse supply of hundreds of cars for sale at the Philadelphia car auctions. Each week's listings feature a variety of vehicles up for family car auction, mini van auction, SUV auction, truck auction, and sports car auction. The sales list also frequently includes boats, recreational vehicles, and motorcycles.
The selection of vehicles to be sold at each week's Wednesday and Saturday live/drive auctions in Philadelphia are listed on Capital Auto Auction's website, capitalautoauction.com, along with all available details and descriptions, as well as photos of the vehicles. Photographs of cars that are being sold in each week's real-time Internet auction are also presented on the website.
Many of the used cars auctioned have been donated to a number of charities, who turn to Capital Auto Auction to handle the sales of these vehicles, with proceeds collected for organizations such as Goodwill, Cars for Breast Cancer, Volunteers of America, the Salvation Army, Charitable Auto Resources, Susan G. Komen for the Cure, Cars for Causes, Cars Helping Veterans, the National Kidney Association, Homestretch, Cars Helping Pets, Purple Heart Car Donation Program, Kars 4 Kids, Cars to Help Kids, and Melwood Growing Together.
The Philadelphia vehicle auctions draw hopeful buyers from throughout the surrounding area, including buyers who have turned to Capital Auto Auction's Philadelphia events because of their reputation for offering a far greater pool of used cars than New York car auctions and New Jersey car auctions.
In addition to being a great source for used car shoppers, Capital Auto Auction's Philadelphia sales events are also excellent outlets for used car owners who are looking to make quick, profitable sales of their vehicles.
All consignment sales are conducted with the assistance of Capital Auto Auction's team of seasoned professionals who take charge of all aspects of the consignments; including advertising and negotiating the sales of used vehicles. As a service to its Philadelphia area consignment sellers, Capital's staff of experienced sales pros takes the work out of selling a used car. They handle all of the phone calls, make arrangements for sales, and even handle any problems or disputes that may arise with a consignment sale. Selling on consignment through Capital Auto Auction is an attractive alternative to traditional used car sales because vehicles are advertised and displayed on Capital's website, so no strangers call or come to the seller's home.
All used car consignment vehicles must be free of any liens and be titled in the names of their sellers. Capital Auto Auction accepts consignment vehicles on a first come/first served basis with a limited number of consignment slots for each auction. Private parties interested in live/drive and online used car consignment sales can make all arrangements to have their vehicles marketed by Capital Auto Auction by connecting to capitalautoauction.com or by phoning (215) 332-2515. Inquiries can also be made by fax at (215) 332-2534 or by sending an email to pa(at)capitalautoauction(dot)com.
Admission and participation for all Capital Auto Auction live/drive and online auction events are always free. All buyers are required to complete a registration questionnaire, which can be filled out in advance online to expedite the closing of their purchases on auction days. Prospective Internet auction buyers are required complete the mandatory registration questionnaire prior to participating in bidding for used vehicles.
Prospective Philadelphia live/drive auction bidders can inspect vehicles for sale in person up to one hour before bidding starts. Capital Auto Auction requires payment by cash, certified bank checks, Visa, or Master Charge. Winning bidders are permitted to post a minimum deposit of $200 to $500 (depending upon the purchase price) to hold vehicles for one business day. The remaining balance must be paid in full when cars are picked up the following business day. All buyers are required to provide proof of being 18 or older, and anyone driving or removing a vehicle from the Philadelphia car auction site must present a valid U.S.-issued driver's license.