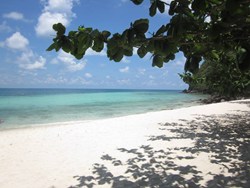 TAT has revealed that it will not promote tourism in Phuket and several other well established tourist destinations next year; instead, focus will be placed on less developed tourist destinations such as Krabi and Phang Nga.
(PRWEB) August 06, 2013
Chanchai Doungjit, the Director of TAT's office in Phuket, has explained the reasons for this change in strategy. Firstly, it will allow TAT to concentrate its marketing efforts on those regions that need support in expanding their tourism revenue. Secondly, this change in strategy will allow Phuket some respite to sort out a number of issues such as water pollution and road congestion, together with allowing time to make enhancements to its public transport system. It is hoped these improvements will ensure the island is better placed in the future to attract those visitors seeking a more high-class holiday destination.
Since the 1980s, much of Phuket has been developed to meet the needs of the many tourists who flock to the island every year. Indeed, with more than 3 million visitors per annum, it is not surprising to learn that revenue from tourism has become the biggest contributor to Phuket's economy. In recent years, much of this revenue has been used to commence improvements to Phuket's infrastructure, which has resulted in better roads, better hospitals and improvements to other public utilities. However, with ever increasing tourist numbers, it seems only natural for the authorities in Phuket to seek a balance between the benefits of tourism and the preservation of the natural beauty of the island, which is what originally attracted its many visitors.
The scenic provinces of Krabi and Phang Nga already have so much to attract tourists. Both provinces are situated beside the stunning Andaman coast, and the area has maintained a distinct Thai atmosphere, despite its appeal to holidaymakers. Phang Nga Bay consists of many fascinating islands, and a national park was established in 1981 to protect and maintain its dramatic karst scenery. The Similan Islands, one of Thailand's main diving destinations, can also be found in Phang Nga province.
Krabi province is also colourful and vibrant, and its many attractions can cater for those seeking both adventure and relaxation. For example, tourists can experience elephant trekking, rock climbing or scuba diving, and there are also some outstanding beaches for those seeking a more relaxed style of holiday. In addition, Krabi Riviera Co Ltd provides an excellent selection of holiday villas that would suit couples, families or groups of friends. All Krabi Rivera's villas offer 5 star comfort, including private swimming pools, a personal concierge service, and some first-rate complimentary services. The website is also available in French http://www.krabivilla.fr/ and in Russian http://www.krabivillas.ru/.
TAT has done much this year to ensure that Thailand's marketing strategy is up-to-date and relevant. TAT has stated its intention to focus on certain niche markets rather than simply encouraging mass tourism, and this latest shift in focus demonstrates a considered and respectful approach to the marketing of this beautiful kingdom's many attractions.