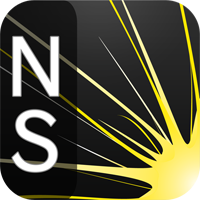 With the Nanospark Controller, now almost any machine can be connected to an Apple device for operation, monitoring and sensing.
Altoona, WI (PRWEB) August 05, 2013
Harnessing the power and user-friendly nature of an iOS app, the new Nanospark Controller connects Apple mobile devices to almost any type of sensor or actuator. Designed to make machines smarter and more interactive, the Nanospark Controller allows users to gather useful instrument data and create intuitive custom control systems to manage and improve equipment operations.
"With the Nanospark Controller, now almost any machine can be connected to an Apple device for operation, monitoring and sensing," said Steve Dye, founder of Nanospark. "By bridging the physical and the digital world, Nanospark can be as versatile as the human imagination."
Nanospark, comprised of a machine interface controller and an iOS app, connects an iPad, iPhone or iPod touch with a wide variety of sensors and switches. The machine interface controller component has eight digital and six analog inputs as well as eight digital and two analog outputs. Outputs can be set and inputs can be read by simple communication with the iOS framework.
Nanospark Controller allows iOS software developers to move beyond controlling bytes and pixels to interacting with physical objects and environments. For example, a simple process controller app could monitor ph, humidity, air flow and temperature at a remote environmental research station or inside a manufacturing facility.
The Nanospark Controller and App combined, can tap into the user-friendly, touch-screen interface of the Apple device to display data in an intuitive way, process it quickly via the Web, geographically tag it and share it with others around the world.
Nanospark's programmers are developing functional subsets of code for these tasks, and as much as possible, subsets will be shared as open-source code. Nanospark has already integrated the Controller app to work with services like Twilio and Cosm, formerly Pachube.
The Nanospark website provides easy-to-access code and demos so that even beginning programmers can write apps to control real-world objects. More experienced programmers can use powerful iOS features to make even smarter machines.
"We have leveraged existing code in our product development and we look forward to sharing these building blocks with others," said Dye. "Doing so will allow faster and more productive innovation for equipment developers as well as the general community of programmers. We look forward to seeing what creative minds can dream up with the Nanospark Controller."
For more information about the Nanospark Controller or to purchase it, please visit http://www.nanospark.com.
The Nanospark App is available, for free on iTunes.
About Nanospark
Based in Altoona, Wis., Nanospark is dedicated to creating innovative technology interfaces that allow software developers and users to connect the power of the digital world with the practicality of the physical. Copyright (C) 2013 Nanospark Inc. All Rights Reserved. Apple, the Apple logo, iPhone, iPod and iPad are registered trademarks of Apple Inc. in the U.S. and/or other countries.