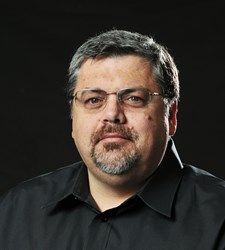 Too often, consumers are left scouring the Internet for maintenance information. Providing them with credible information can save [consumers] a lot of time, money, and frustration
Mukilteo, WA (PRWEB) August 06, 2013
U.S. Products, a leading manufacturer of professional carpet cleaning equipment, chemicals, and cleaning solutions, has begun a new Facebook educational series for home and property owners on effective yet simple procedures to clean various floor coverings and prevent premature wear and damage.
The series, which was prepared by Doyle Bloss, marketing and brand manager for the company, is posted on the U.S. Products Facebook site.
"It discusses exactly what to do—and perhaps even more importantly what not to do—when caring for specific floor coverings," says Bloss.
The series will emphasize such topics as:

The need for periodic restorative cleaning, typically performed by trained and certified cleaning professionals using hot-water extractors.
Maintenance procedures often suggested, recommended, or required by floor covering manufacturers to maintain warranty coverage.
Discuss a variety of floorcare techniques for residential and commercial carpet, carpet tiles, leather, draperies, ceramic tile and grout as well as wood, laminate floors, and natural stone floors.
"Teaching people how to properly care for their floor covering investment is beneficial for consumers and everyone throughout the flooring industry," says Bloss.
"Too often, consumers are left scouring the Internet for maintenance information. Providing them with credible information can save [consumers] a lot of time, money, and frustration."
Bloss adds that he is encouraging cleaning professionals and carpet cleaning technicians to add this content to their own web and Facebook sites. "We want everyone to benefit from this information."
Visit us on Facebook at: http://www.facebook.com/usproductsequipment.