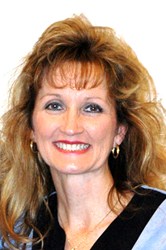 "By making this tool available for us to use, you have taken all my ICD-10 worries away." - Vicki Plumlee
OFallon, MO (PRWEB) August 05, 2013
BuildYourEMR, in partnership with Medical Management Institute (MMI) announces release of their SmartSheet10™ workspace to help all the professionals involved with ICD-10 transition avoid payment delays and understand ICD-10 in just a few hours. SmartSheet10™ directs users to find and use the ICD-10 code with the highest level of detail. This detail is key to preventing denials. SmartSheet10 combined with BuildYourEMR enables providers to automatically do dual coding so they can start using ICD-10 codes without affecting their current billing. SmartSheet10 combines the ICD-10-CM Index and Table with the latest forward and backward General Equivalence Mappings (GEMs) provided by CMS into one easy to understand workspace. Using this worksheet makes it simple to build a smarter cheat sheet for ICD-10 using your existing ICD-9 cheat sheet as a starting point.
"People are looking for ways to take away the fear and make ICD-10 less intimidating and you have done it." - Dr.Gregg Alexander, CMO Health Nuts Media
"The SmartSheet10™ workspace will make learning ICD-10 coding for MMI students easy. Our students range from practice manager, medical billers and coders, clinical staff and also healthcare providers. Learning requirement for each of these roles is different. The SmartSheet10 workspace is flexible enough to help users at all levels and beautifully complements the formal ICD-10 training that we offer," says Kathy Dyson, Learning Director at Medical Management Institute
BuildYourEMR is offering a 30-day free trial of SmartSheet10 to MMI students enrolled for onsite or online classes for ICD-10 to accelerate their comprehension. MMI students may purchase extended use licenses to continue to take full advantage of SmartSheet10™ features after their classes are complete. Request your student access today.
"We understand that there are a lot of coding and billing nuances that only an experienced professional would know. SmartSheet10™ is a tool to enable medical and billing professionals to find the right codes quickly. This is a tool that supplements training, it does not replace training. SmartSheet10™ is the Swiss Army Knife for ICD-10 comprehension," says Mike Jenkins, CEO of BuildYourEMR. Watch the video where he provides an Introduction to ICD-10 with SmartSheet10.
About BuildYourEMR™
BuildYourEMR™ is committed to provide simple solutions so that doctors can focus on their patients, document more accurately, and meet all the Meaningful Use data exchange requirements for healthcare organizations of all sizes. By flipping EMR design convention on its head, BuildYourEMR is able to achieve all that for the doctor using their existing forms and workflows. With BuildYourEMR the practice gets personal service, quick response time, and they don't have to wait 24 months for a product enhancement or a small change on an encounter form. For Meaningful Use eligible providers, BuildYourEMR is also 2014 Edition ONC-ACB Certified Solution.
About Medical Management Institute (MMI)®
The Medical Management Institute's instructors prepare some of the most successful certified medical coders, auditors, and managers in the field through the school's comprehensive live and online classes. MMI has over 25 years experience and an international alumni base of nearly 250,000 students.
Upcoming webinars for ICD-10 tool SmartSheet10™
To learn more about our easy to use ICD-10 tool, check for the upcoming webinars and schedule yours at:
BuildYourEMR
Medical Management Institute