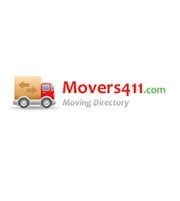 The main advocacy of MoveNetwork.com is to ensure cost effective measures to make customers happy in their new venture.
(PRWEB) August 05, 2013
Families who want to relocate to other cities or states must plan very carefully before doing so. This is according to a recent statement of MoveNetwork.com, one of the key players in the moving business. In their official site, the company suggested that clients must search for relocation movers and ask for quotes before signing up. Now, with the release of the newly upgraded database of moving service companies, it is easier than ever for customers to get moving quotes from leading moving companies. Quotes are provided at no cost and with no obligation.
As financial factors play a crucial role in the selection of a moving company, MoveNetwork.com further stated that clients must compare quotes from among several companies in order to maximize their savings. By doing so, this gives clients an informed choice that best meets their moving requirements. MoveNetwork.com has added many new moving service companies, including long distance movers, local, corporate/office movers, self-service moves and apartment movers. Accordingly, clients can request for a free quote with no obligation at all; this was emphasized in the company's website. Likewise, clients can review the site for additional information and tips that they need relevant to their concerns.
Moreover, the company also pointed out that their workforce is composed of professional and experienced personnel who have solid experience in the moving business. They only hire people whom they know and those with established credentials.
For a client who wishes to have a stress-free relocation to a new apartment, which is quite common these days, the company offers apartment movers service. Their licensed, bonded and insured professional apartment movers pack and transport client's belongings in no time with affordable rates. Likewise, the company also offers affordable truck rental services to clients who prefer this kind of service.
The main advocacy of MoveNetwork.com is to ensure cost effective measures to make customers happy in their new venture. Therefore, according to their site, relocation doesn't have to be expensive. In line with this, the company has also published useful tips on how to preserve the integrity of the appliances and equipment during the preparation and packing and unpacking stages.
For more information about the company, visit http://www.MoveNetwork.com for more information.