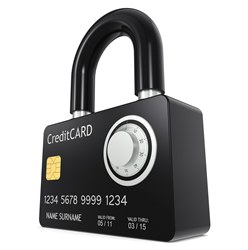 We are the experts when it comes to PCI SAQ certification help and assistance.
Dallas, TX (PRWEB) August 05, 2013
Looking for PCI SAQ Certification help, then turn to the trusted experts at pcipolicyportal.com. Since 2009, pcipolicyportal.com has been helping merchants and service providers throughout North America with PCI SAQ compliance. Getting compliant is achievable through the pcipolicyportal.com 10-step PCI SAQ certification process. One of the biggest and most time-consuming aspects of the PCI DSS Self-Assessment process is that of putting in place comprehensive information, security policies and procedures. From SAQ A to D, policies and procedures are a must-have, and pcipolicyportal.com has them!
Each of the PCI Policies Packets – developed exclusively for SAQ A, B, C, C-VT, D, P2PE-HW, and for Level 1 onsite assessments, contains the following four (4) sections:

Section I: PCI SAQ guidelines document detailing the 10 easy steps for PCI DSS compliance with any of the Self-Assessment Questionnaires.
Section II: Comprehensive set of policies and procedures developed specifically for each of the PCI DSS Self-Assessment Questionnaires.
Section III: In-depth information security policy as mandated by Requirement 12 of the PCI DSS standards.
Section IV: Certificate of compliance that's self-awarded after successfully meeting all mandated requirements for PCI compliance.
PCI SAQ certification help starts with the trusted experts from pcipolicyportal.com. From Self-Assessment Questionnaires A, B, C, C-VT, D and P2PE-HW to developing much-needed policies and procedures, merchants and service providers now have an industry leading, expert resource. Save time, money and become compliant in an efficient and cost-effective manner today. Trust the experts at pcipolicyportal.com for PCI SAQ certification help. Call 424-274-1952 to learn more.