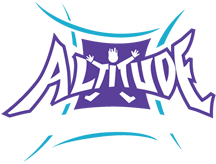 Altitudes emphasis is on providing a a clean, safe, family friendly environment truly sets our parks apart. - Curt Skallerup, President
(PRWEB) August 06, 2013
Fort Worth TX based Vertical Trampoline Park Enterprises LLC, d.b.a. Altitude Trampoline Park announced today that negotiations have concluded and an agreement is in place for the 35,000 sq. ft. facility at 15707 Chenal Parkway West Little Rock, AR 72211. Company officials stated that renovations on the site will begin shortly and they expect to have the newest Altitude location operational by late October, early November 2013.
"We expect this state of the art indoor trampoline park to add 50 or more part time, as well as several full time jobs to the Little Rock area." Jeff Rutten - Vice President & Treasurer.
Altitude Trampoline Park will be the first of its kind in Little Rock as well the first trampoline park in Arkansas. Altitude Little Rock will have over 20,000 sq. ft. of inter-connected wall to wall trampolines. The indoor park will include a varity of specific activities such as 3D Dodgeball, Basketball Dunking Lanes, Kid Zone, Foam Pit, Gymnastics "tumble tracks", as well has a huge main court with built in parkour obstacles.
"Our parks offer state of the art equipment, high energy entertainment at affordable prices for families, groups and more. Altitudes emphasis is on providing a a clean, safe, family friendly environment truly sets our parks apart." Curt Skallerup – President
More information is expected to be released in the coming weeks as the renovation completion date becomes clear. Little Rock will be the next location for Altitude Trampoline Parks, but corporate officials report that they expect to have locations finalized and open in Minnesota, Wisconsin, and Louisiana by the end of first quarter 2014.
About Altitude Trampoline Parks
Altitude Trampoline Parks based in Ft. Worth, TX. Altitude Trampoline Parks offers a tremendous variety of entertainment options including Open Jumping, Fitness Classes, Corporate Team Building, Private Parties, Cage Ball Leagues, Dodge Ball Leagues, and Worship Jumps.