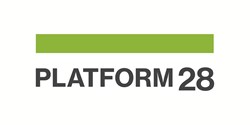 Atlanta, GA (PRWEB) August 12, 2013
Platform28, a proven provider of large-scale hosted contact center solutions, today unveiled a new cloud-based package that delivers a unified multi-channel contact center, PBX, IVR and network call-routing to improve business efficiency and profitability in the contact center environment. Formerly known as Unified Arts, the company is also announcing that it has been rebranded Platform28 to emphasize its new direction. The company has a strong ten-year track record of providing carrier-grade integrated communications solutions to enterprise, government and telco customers, supporting 150,000 agents and 600,000,000 interactions monthly with 99.999% availability and no tickets being deemed major or critical. Platform28's new cloud-based solution combines this proven communications platform with a redesigned Web-based user interface.
Platform28 provides enterprises a single, scalable communications platform that integrates with their back end systems and unifies the different ways their customers interact with them. Its unique, open architecture allows API integration to every level of the platform, enabling communication with applications, websites and back-end systems and a roadmap to complete unification.
Platform28's Business Analytics also differentiate it from other solutions. Its Administrative Dashboard features a unique Performance Index on every page that provides real-time information on call center operations and delivers critical business intelligence through highly customizable dashboards, multi-channel alerting and historical reporting. At a glance, the Performance Index alerts business stakeholders to potential issues and enables them to make immediate changes to the platform to optimize business performance.
"The Platform28 solution combines the power and reliability of a scalable, carrier-grade communications platform with an innovative Web-based interface and customizable dashboards that make this power accessible to non-technical users," said Mark Ruggles, CEO of Platform28. "This new product solves the integration, scalability and usability challenges of traditional contact center systems and the plethora of other hosted solutions."
Platform28's cloud communications solution requires no upfront investment and offers a competitive cost of ownership due to its single interface that makes it easy for both technical and non-technical users to set up solution parameters and make real-time changes to the platform. This reduces the need to log support tickets or place support calls and reduces the burden on already-busy IT departments.
Platform28 is easy to do business with – from comprehensive solutions that are easy to deploy and manage, to the company's simply structured pricing model where 'No Term' agreements are standard.
Platform28 is new in name, but not in its experience of delivering reliable, carrier-grade communications-as-a-service solutions. For over six years, the company has been a trusted partner of the state of Georgia, successfully providing IVR and Unified Messaging solutions with over 60,000 seats across more than 120 state agencies and more than 2000 facilities, including important entities such as fire and police departments.
"Our new name embodies the best-in-class solution we have developed and resonates within the communications industry," continued Ruggles. "Platform represents our single communications solution engineered to vastly improve the usability of traditional contact center solutions. The number 28 was Alexander Graham Bell's age when he made the monumental discovery that led to the first telephone call."
About Platform28
Based in Atlanta, Platform28 delivers cost-effective hosted communications solutions that improve business productivity. The company's communications-as-a-service platform is designed to increase contact center efficiency. For more information on how Platform28 can benefit your business, contact Alexandra Warner at 404.478.9442, email alex.warner@platform28.com or visit http://www.platform28.com.
# # #