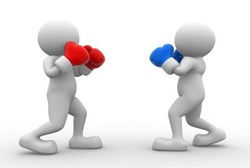 Our staff and management completely understand that choosing the correct features during the website construction timetable can be a daunting and intimidating process
San Francisco, CA (PRWEB) August 04, 2013
Early Monday morning, management from well respected hosting provider ITX Design published a detailed 'point by point' software comparison outlining a wide range of options for various facets of website development. The 'software application battles' on the recently overhauled ITX Design company website profiles blog vs CMS, as well as shopping cart vs eCommerce options.
The application 'battles' are designed to assist ITX Design hosting and VPS clients to make an educated decision before deciding on which software solution to use on their respected company websites. Management is urging readers to contact a customer support representative while making critical decisions about the structure and format of their websites. The software battles cover a wide range of important features that are critical elements of website construction.
ITX Design founder and CEO Doug Davis explains, "Our software application battles page on our recently redesigned company website is a fantastic reference guide for even the most inexperienced website owner. The language used is extremely reader-friendly and intended to be used as a handy guide for small business owners who maintain and update their own websites."
ITX Design management and staff urge all of their customers across the United States and Canada to examine all the features, capabilities and the ease of use. If small business owners plan to manage their own websites, it's crucial to choose the best fit for vital components. Those lacking in technical knowledge will find the software application battles page to be a thorough and well written guide, when in most other cases, the information presented is much harder to learn and requires an enormous amount of technical knowledge to fully comprehend.
CEO Davis added, "Our staff and management completely understand that choosing the correct features during the website construction timetable can be a daunting and intimidating process, but our software applications battle page will be a welcome relief to those grappling with obstacles and facing indecision about making the correct choices."
ITX Design is a premier web hosting and domain registration provider based out of Fredericksburg, Virginia providing dedicated servers, shared web hosting, and domain registration for small businesses including server hosting, WordPress hosting, reseller hosting and much more.
For more information, or to speak with a qualified customer support representative, simply call 1-866-577-1442, or visit http://www.itxdesign.com