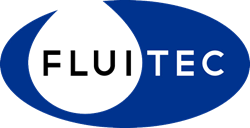 "Successes on a global-scale, fuel our relentless pursuit of the next innovation, improving rotating equipment reliability, productivity and availability." - Frank Magnotti, CEO of Fluitec International
Jersey City, NJ (PRWEB) August 06, 2013
Fluitec, a world leader in industrial lubricant technology, solutions and training announced that it has opened an office in Abu Dhabi in response to client demand and expansion of presence in the region. The area is a natural fit for the New Jersey-based firm's extensive background in industrial lubricant technology serving energy producers, petrochemical plants and the oil & gas market in monitoring and remedying the oxidative stress on the critical lubricants used in rotating equipment.
"The Middle-East has long been a strategic region in world relationships, in particular between Asia and Europe. It plays a pivotal role in world energy, and its challenging energy requirements mean that reliability of rotating equipment is of the highest importance in this region. Africa is now the world's fastest growing continent and holds massive promise for the future," states Frank Magnotti, CEO of Fluitec.
Guillaume Kalfon, General Manager of Fluitec's MEA operations states, "We are thrilled to have a significant presence in the Mid-East and Africa (MEA) region. What really sets Fluitec apart is the knowledge of our team. Our thought-leadership position and experience in improving equipment reliability and availability through lubricant optimization is of high value to the MEA market." Kalfon continues, "Opening the MEA office enables us to more efficiently deliver innovative solutions and provide a measurable impact on our clients' business."
Magnotti adds, "The significant up-trend of inquiries and contract business in the region, as well as global trending of the needs of our clients, contributed to Fluitec's decision to solidify ourselves as the lubricant technology experts of choice in the region. Successes on a global-scale, fuel our relentless pursuit of the next innovation, improving rotating equipment reliability, productivity and availability."
For additional details on the Mid-East and Africa office or to learn more about innovative technology solutions by Fluitec, inquire with the media contact or online at: http://www.fluitec.com
About Fluitec International
Fluitec, based in Jersey City, New Jersey is a privately-held company. It provides customers in over 50 countries leading edge technologies and knowledge to realize optimum reliability and sustainability of their lubricating assets. In 2010, Fluitec received an award for the "Most Promising Innovation" from Cleantech in New York City. Fluitec has developed several technologies to decrease operation and maintenance costs of rotating equipment. One of their flagship condition monitoring products, the RULER™, is a patented technology to determine the remaining useful life of lubricants. They have also developed the industry's leading, patent-pending lubricant varnish mitigation technology called Electrophysical Separation Process™. Fluitec Wind's Tribo-Analytics platform uses big-data technologies to slash O&M costs for wind turbines.
Media Contact: Amy Campbell, +1.888.557.9575
RELATED LINKS
http://www.fluitec.com