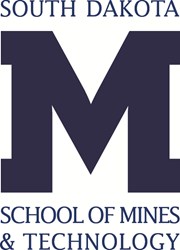 Few colleges have any curriculum for mobile computing. ... Our class is really based on the fundamental processes that are used to develop software in the mobile computing environment.
Rapid City, SD (PRWEB) August 05, 2013
Imagine a market topping one billion people, so lucrative it generates revenue almost four times that of Google, Apple, Microsoft and Intel – each year.
Welcome to the world of mobile computing and the driver behind the South Dakota School of Mines & Technology's new Mobile Computing Lab, which will host its first students this fall.
While almost anyone can find simple app development tools on the web, this course is uniquely positioned to offer content far more rigorous, focusing on the fundamental principles and theories that go into the design of mobile systems.
"Few colleges have any curriculum for mobile computing, and most of the content of these courses are focused on basic app development. Our class is really based on the fundamental processes that are used to develop software in the mobile computing environment," says Kyle Riley, Ph.D., head and associate professor of the Department of Mathematics & Computer Science.
Charged with preparing tomorrow's scientific workforce, Riley decided to train his students to become the drivers of something that is just a fingertip away, something millions of people around the world, in fact, rely upon: the mobile phone. Fifty-six percent of all American adults own smartphones, according to a Pew study released this June.
In this trillion-dollar business, smartphones, tablets and wireless data plans are only the beginning. This January, Facebook announced for the first time that it was drawing more traffic from mobile devices than PCs. Touchscreens outnumber keyboards. In India, mobile Internet traffic exceeds any coming from a desktop.
In fact, this idea first took shape when Roger Musick, Mines alumnus and CEO of Innovative Systems, a telecommunications company in Mitchell, proffered a startling statistic of his own. Seventy percent of computing devices bought today are mobile devices and not a traditional laptop or desktop. Beset by increasing demands in the area of mobile computing, Musick underscored the need for a workforce better prepared to deal with this type of technology.
From there, a partnership was born with his alma mater.
Innovative Systems provided more than $25,000 in support of the lab with donations from Golden West and CHR Solutions, as well. Both latter companies have branches in South Dakota, while Golden West is headquartered in the state. Innovative Systems and CHR Solutions additionally have residency in the Black Hills Business Development Center located on the School of Mines campus and employ a number of Mines graduates and students.
For Riley, the real value is priceless.
There will be considerable overlap with existing graphic user interface, networking and cybersecurity classes.
He adds that much of the course will feature development for Android devices, though it will also introduce the Apple environment.
Since apps can run on a wide variety of devices, one of the biggest difficulties lies in the fact that these devices are so dissimilar. "Apple operating systems are completely different from Android, and both mobile platforms are very different from ordinary desktops and laptops. It takes a very wise developer to design and manage an app across these platforms, and that is what we hope to foster with this class."
While app development will have a place in the curriculum, the thrust of the advanced course, which is restricted to juniors and seniors and is already full, will be far broader than the next Angry Birds.
"In the end, developing software on a mobile device is a much bigger challenge than traditional software development. Power is in short supply so everything must run as efficiently as possible. Memory is in short supply. Internet and phone connections are very intermittent, and you need to plan for that," Riley explains.
Brian Butterfield of Innovative Systems adds that "the challenges inherent to form factor size, battery power, computing power, connectivity, device capabilities (camera, location, keyboard), and location underscore those that a student has not been exposed to in developing software for consumption from a desktop or laptop."
But it's not all challenges. There are some incredible possibilities, too. Riley says that because mobile devices are, well, mobile and come equipped with GPS, there are a multitude of opportunities for information and communication that aren't possible on a traditional desktop.
"SDSM&T should really target this trend in a meaningful way if we desire to remain competitive with our peers." As mobile devices place the Internet into every hand, everywhere, every time, preparing his students for a market on a seemingly endless upward trajectory is not only a savvy business move, it's common sense. After all, there are still six billion people to go.
About SDSM&T
Founded in 1885, the South Dakota School of Mines & Technology is a science and engineering research university located in Rapid City, S.D., offering bachelor's, master's and doctoral degrees. The university enrolls more than 2,400 students from 32 countries, with a student-to-faculty ratio of 14:1. The average starting salary for 2012 graduates was $62,696 with a 98 percent placement rate. Find us online at http://www.sdsmt.edu, on facebook at http://www.facebook.com/sdsmt and on Twitter @sdsmt.