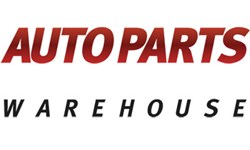 What better time than summer to get a start on a DIY auto project? From replacing an air filter to installing a trailer hitch, consumers can put a brake on unnecessary spending at the service center, and feel empowered in the process!
Carson, CA (PRWEB) August 05, 2013
With longer days, warmer temperatures and, for many, increased leisure time, summer tends to not only bring on road trips, but also the fixer-upper and DIYer in all of us. And given that consumers are doing more DIY than ever and saving money doing so (1), the team at AutoPartsWarehouse.com has compiled a list of the Top Ten Summer Auto Fixer-Upper Projects that are key to prepping for a summer road trip. Some of these are easy DIY projects, others are more suited for the hardcore DIYer, and all are achievable with parts that are easily purchased online. Designed to help consumers save money for that summer vacation getaway, the Top Ten Summer Auto Fixer-Upper Projects can ensure safe and pleasant driving throughout the year.
"A recent survey showed that ninety percent of DIYers are doing either the same amount, or more of their own auto repairs and maintenance this year versus one year ago – with 2/3rds more likely to attempt a difficult repair today - and what's more they say they are enjoying it and saving money to boot (1)," said Shane Evangelist, CEO of AutoPartsWarehouse.com. "What better time than summer to get a start on a DIY auto project? From replacing an air filter to installing a trailer hitch, consumers can put a brake on unnecessary spending at the service center, and feel empowered in the process!"
According to AutoPartsWarehouse.com, consumers are not only racking up significant savings by doing their own DIY projects - 60% report saving over $500 annually – but are also reporting they are increasingly taking advantage of buying parts online to save money and compare prices. (1)
AutoPartsWarehouse.com's Top Ten Summer Auto Fixer-Upper Projects
Before attempting any service or repair on your vehicle, always consult your owner's manual
1. Replace Headlight Assemblies: Bright clear headlights are critical to driving safety, especially during a road trip on unfamiliar roads. If a car is more than 5 years old, it probably has plastic headlight lenses that are dull and cloudy. Fresh headlights increase the distance you can see - and be seen - and improve your car's appearance.
2. Add a Trailer Hitch: Road trips are all about bringing the stuff that enhances your vacation experience. A good trailer hitch is a Swiss army knife of possibilities: it can carry your bike rack, a bumper basket or pull your trailer, boat or toy-box. Most trailer hitches can be bolted on with basic tools, while some heavy-duty trailer hitches (for the really big stuff) may need to be welded. Adding an adapter for the lights and a brake controller for larger trailers may be necessary. Always consult your vehicle owner's manual for proper towing procedures and towing capacity.
3. Tune Up the A/C: Staying cool on a road trip is key. Take a few minutes to review your A/C system and its components: compressor, condenser, belts, etc. Visually checking is relatively easy (but if you have doubts, visit a repair shop for a complete system check). Check for cold air coming out of the vents and operate the blower control through all its speeds. Check the compressor drive belt for wear and inspect the condenser fins for obstructions that prevent airflow.
4. Keep Your Engine Cool: And while you are reviewing your A/C system take a look at your radiator, fan, drive belts, hoses, and coolant level to make sure your engine is ready for summer highway driving. Include the following in your check-list: Are the radiator fins clean? Does the electric fan turn on? Is the fan belt tight? Is the coolant level full in the overflow tank? Also, look for leaks, drips, and moisture that can lead to a cooling system failure and a miserable family stuck at the side of the road.
5. Add Seat Covers, Floor Mats, Cargo Mat: If your summer involves a beach, lake, river, or pond, protect your interior with seat covers and floor mats. Seat covers protect your upholstery, change the look of your interior, are easy to order online, and are a snap to install. Floor and cargo mats are great protectors for your carpet, and can be cut to fit your car, truck, or SUV.
6. Replace Shocks and Struts: This will make the ride safer and more comfortable. Most suspension manufacturers recommend replacing shock and struts every 50,000 miles. Worn out shocks and struts have an impact on braking and vehicle stability, especially if your vehicle is packed full of family and gear. Consumers can find a broad selection of 'loaded struts' with a strut and spring assembly compressed and ready to install online. It is a 'bolt-on' job that can be accomplished by an experienced DIYer. An added bonus is that recent data shows that consumers can realize an average savings of 38% purchasing shock absorber and strut assemblies online.(2)
7. Check Wheels and Tires; Wheels and tires deserve your time and attention. Tires should be properly inflated (this is not only important for safety, but can also extend the life of the tires and save you money on gas). Check your owner's manual or the sticker on the driver's door for the recommended pressures. Make sure the tires have plenty of tread (penny rule), and inspect them for uneven wear. Uneven tire wear could indicate the wheels are out of alignment. Check tire pressure and visually inspect wheels for damage monthly - more frequently if you are towing and hauling.
8. Replace Spark Plugs: Most modern vehicles use a coil-on plug system for igniting the air/fuel mixture in each cylinder. It can be a challenging job depending on how many covers and shields are hiding your engine. For an experienced DIYer, swapping plugs should take less than 2 hours at home – but make sure you have a spark plug socket to remove and install the plugs. Check your owner's manual for the recommended service interval.
9. Filters, Filters, Filters: Your air, oil, fuel, transmission, and cabin filters all work hard to remove impurities from your cars' vital systems. Cabin and air filters are easy to access and replace without tools, others can be more challenging. Always replace the oil filter when changing the engine oil and dispose of any spent fluids responsibly.
10. It's all about Oil: If you aren't monitoring the oil in your engine you are asking for trouble. If you are expecting more from your car these days and don't want to take on a new car payment, fresh engine oil is cheap insurance. Synthetic or semi-synthetic oil will keep your crankcase cleaner than conventional, and new high mileage formulas address common problems like shrinking seals and contain additional detergents to clean combustion byproducts that will impact fuel economy and performance. Changing your oil is not as hard as you think and is a great starter DIY project!
For more information check out today's blog from AutoPartsWarehouse.com at: http://blog.autopartswarehouse.com/2013/08/05/summer-diying-top-ten-auto-fixer-upper-projects
(1) AutoPartsWarehouse.com Consumer Survey March 2013 / AutoMD.com DIY Survey April 2013
(2) Ten Most Purchased Parts Online July 2013
About AutoPartsWarehouse.com
Established in 1995, AutoPartsWarehouse.com is one of the nation's top online auto parts and accessories retailers and is dedicated to making it easy for consumers to save money by accessing auto parts online. AutoPartsWarehouse.com offers a comprehensive catalogue of over 2 million auto parts and accessories, to fit all domestic and foreign makes from top aftermarket manufacturers. AutoPartsWarehouse.com offers consumers free shipping on orders over $50 as well as flexible payment and extended warranty plans and options. The company has parts warehouses in markets throughout the U.S. enabling rapid shipping of parts.
Contact Media Relations:
Elizabeth Johnson, mWEBB Communications, elizabeth(at)mwebbcom(dot)com, 213.713.4865
Melanie Webber, mWEBB Communications, melanie(at)mwebbcom(dot)com. 424.603.4340