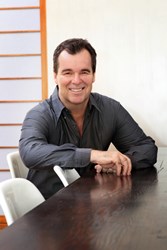 it's about time to stop using old processes in solving new real estate problems
(PRWEB) August 10, 2013
"Stamp duties have been a big burden for many home buyers for a very long time and it's about time to make changes on its rates, but in the meantime, alternative real estate strategies could help regular Aussies buy property for sale without paying additional tax," commented Rick Otton, author of How To Buy A House For A Dollar, on the International Monetary Fund's (IMF) recent recommendation to eliminate stamp duties in Australia.
A new study from the IMF has revealed that high stamp duties are preventing over 40,000 Australians to get their own houses every year. According to research authors, imposing increased stamp duties has resulted in a 3 percent drop in property turn overs in the first year of implementation.
In conclusion, the authors recommended the removal of stamp duties to encourage young families and retirees to move into more suitable dwellings, and increase the rate of real estate turn overs in Australia.
"For those who are new to the concept, creative real estate strategies are simple and hassle free alternatives to the traditional process of buying and selling houses," Mr. Otton explained in an episode of the Creative Real Estate iTunes podcast.
"One of the first lessons that people get from these strategies is how to let other people 'baby sit' real estate debts," according to Mr. Otton. "With this set up, sellers can let another person take over the payments of loans they can't pay, while buyers don't have to go to the banks and ask for a loan or deal with additional stamp duties included when buying new houses," he shared.
"Many people in Australia, U.K., and the U.S. have tried these creative solutions for their real estate problems, and they we're able to let go of their debt or purchase houses with little or no money," he added.
The property coach reminded Aussies that "it's about time to stop using old processes in solving new real estate problems" because these old processes are already "obsolete and inapplicable" to the "new standards" in place.
Mr. Otton will be conducting one-day seminars around Australia this month to discuss property investment secrets for Aussies, just log on to http://www.howtobuyahouseforadollar.com/ now to get additional information on these upcoming events.
About Rick Otton
Rick Otton has spent decades making money by snapping up inexpensive real estate and putting it to work building wealth, and teaching others to do the same.
He is the founder and CEO of We Buy Houses, which operates in the US, UK, Australia and New Zealand, and through this business he puts his strategies to work every day.
Mr Otton received his start in alternative real estate investment in 1991 in the US, and within a year acquired 76 properties. In subsequent years, he made a fortune using his low-risk, high-reward strategies to inexpensively acquire real estate. He continues to do so.
As well Mr Otton travels between his home in Australia, and the UK, sharing his wisdom and teaching others how to buy and sell real estate, free from the constraints imposed by traditional lenders.
In 2013 Rick is celebrating the 10 year anniversary of introducing his property option strategies to real estate investors in the United Kingdom – the first person to reveal these ground-breaking strategies. In 2008 he created the first of his 'Houses for a Pound' strategies, upon which he grows as markets and laws evolve.
Mr Otton has been featured in a variety of television programs and magazines and in 2013 he published 'How To Buy A House For A Dollar' for the Australian market. This book has been named in the list of the Top 10 Most Popular Finance Titles for 2013, as voted by Money Magazine and Dymocks Book stores. A UK version is on the drawing board.
For full details of Mr Otton's upcoming 'How to Buy a House for a Dollar' seminars in major cities across the nation, visit HowToBuyAHouseForADollar.com.au or phone, in Australia 1300 888 450.
For general information about Mr Otton, visit http://www.RickOtton.com.