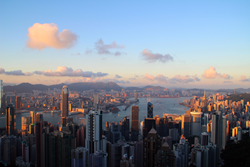 There are certain advantages you gain if you plan a register a company in Hong Kong. At HKCORE we can offer a lot of help. The expertise and support we offer provide you with more benefits than you can imagine.
Hong Kong, Hong Kong (PRWEB) August 16, 2013
In a new video just release on YouTube, Raymond Chan, Director of HKCORE in Hong Kong, shares information about what individuals and companies need to register a company in Hong Kong. Raymond has over 15 years of experience working with professionals and businesses to form new companies in Hong Kong. The process and documentation for foreign business owners can be daunting. HKCORE has trained staff that understands the rules, regulations and laws surrounding registering a company in Hong Kong. With the launch of its new instructional video, individuals can now understand firsthand the benefits of launching a company with HKCORE.
The video highlights the importance of working with a professional company like HKCORE that focuses on assisting clients for business registration in Hong Kong and in other offshore jurisdictions. In addition to assisting in registering businesses to operate in Hong Kong, HKCORE provides aid in accounting/auditing services, opening a business bank account, credit card application, tax advising, secretarial services and much more. Essentially, HKCORE's competent and qualified employees are committed to helping their client's achieve financial success by being a one-stop destination for starting, operating and running a business in Hong Kong. In most cases the company registration can be completed in a day if the documents and required information is sent to HKCORE beforehand.
Because of international laws, doing business in Hong Kong has never been easier. Operating a business in Hong Kong from another country is a challenge for even the most successful entrepreneurs. The video explains how HKCORE's services are customized and tailored to assist companies in cashing in on the lucrative business opportunities available in Hong Kong. In addition to handling the application and registration process, HKCORE helps businesses understand the rules and regulations of operating a company in Hong Kong while assisting in banking, accounting and secretarial tasks.
For many businesses, Hong Kong company formation offers a lower tax rate that results in higher profits. Currently, Hong Kong offers unique tax, expense and banking benefits for businesses that make the country an ideal location for any company to expand to.
To set up a successful and profitable company watch the video on YouTube: http://youtu.be/a6KkdkmX-aQ