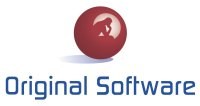 The technology, which requires no specialist skills, is part of an overall software solution that reduces the length of projects by 30%.
(PRWEB UK) 9 August 2013
Original Software, the software quality vendor, announces an innovation that extends to 30% the reduction it brings to the length of enterprise application upgrade projects.
The new technology, called Animation, allows users of enterprise apps to create in seconds an animated recording of how to perform a business process. The recording can be viewed by anyone with a Windows PC, enabling IT departments and their partners to understand the exact functionality the business requires. The technology reduces IT's reliance on users for system knowledge and streamlines requirements gathering, development, testing, training, and support:

Requirements gathering – For the first time, create accurate "as-is" ERP process documentation. Processes are captured automatically, in detail, and without human error.
Development – High quality documentation eliminates to-and-fro conversation among developers, business analysts and users.
Testing & validation – Create perfect test scripts and defect reports without manual work. Re-run tests automatically to reduce the number and duration of manual cycles.
Training – Build a library of training documentation as a by-product of testing and validation.
Support – Users send recordings of system issues to the help desk, speeding up issue resolution.
Business continuity – Eliminate the risk of being unable to perform business processes when key individuals are absent.
Colin Armitage, CEO of Original Software, said, "Upgrades of complex systems like SAP and Oracle E-Business Suite are long, expensive and painful because the knowledge of what the system needs to do resides with users in finance, HR, sales, service, and so on. The IT department has to refer to these users frequently, but access is limited, causing project timeframes and costs to balloon.
"Animations are the quickest and clearest way to understand a process because they mimic a user interacting with the application. The technology, which requires no specialist skills, is part of an overall software solution that reduces the length of projects by 30%. The package includes a quality management platform, manual testing, test automation, database testing, and for Oracle E-Business Suite R12, a library of pre-defined test cases. Customers are reporting significant productivity gains, cost savings, and risk reduction."
An example of animation can be seen at http://www.origsoft.com/documentation
Ends
About Original Software: http://www.origsoft.com
Original Software enables organizations to meet their objectives more rapidly by delivering enterprise application functionality frequently and efficiently. Knowledge workers and IT professionals use our technology to streamline user acceptance testing, conference room pilots, manual and automated testing, project management, and regulatory audit of applications. The software provides the fastest way to capture and share business processes, validate application functionality, and manage projects in real-time. Customers report massive increases in productivity, enabling them to keep up with changing business needs while reducing cost. More than 400 organizations, of all sizes and industries and operating in over 30 countries, count on Original Software every day.
Press contact
Maria Martin
Marketing Manager
+44 1256 338 666
press(at)origsoft(dot)com