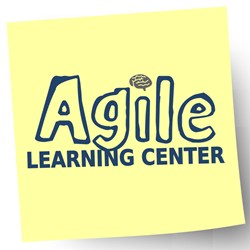 We seek to provide an educational experience that is true to the nature of adult life, rather than creating an artificial experience rooted in dependency, coercion, and limitations.
Manhattan, NY (PRWEB) August 13, 2013
Agile Learning Centers is a network of educators, entrepreneurs, and social change agents working to develop and implement a brand new model of education. An Agile Learning Center is a place for young people to engage in the powerful process of creation–a place where they can learn about who they are and actively cultivate who they want to become.
An Agile Learning Center brings together the best practices in Agile Software Development, with the wisdom of Collective Intelligence, and the magic of Self-Directed Learning. Morning stand-up meetings, kanban boards, weekly sprints, gameshifting, polymorphism, and dynamic alignment are some of the tools and practices used to design a culture of self-direction, social intelligence, emergence, and adaptiveness.
Agile Learning Centers forge a new foundation for the teacher-student relationship–one that begins with trust, ends with mutual respect, and is easily identified as a cohesive partnership. The concept of teaching is expanded to make room for more than a single adult authority, and allows for authentic relationships to form and shape the educational experience.
Agile Learning Centers' pilot site, Manhattan Free School, has launched an Indiegogo crowdfunding campaign to expand its programs and grow the Agile Learning Centers network.
Campaign funds will be used to launch a coaching program at Manhattan Free School and establish an Agile Learning Facilitation program for those interested in learning the tools and practices used in an Agile Learning Center. Further contributions will be used towards documenting and sharing the ALC framework with others–creating an Agile Learning Centers Starter Kit and online community to evolve and curate the model.
To learn more about the Agile Learning Centers' model and support its development, visit the I ndiegogo campaign page.
Anyone interested in learning more about enrolling at the Agile Learning Centers' pilot site, Manhattan Free School, should visit our site.
Tomis Parker presents Agile Learning Centers at the Emerging Leader Labs Vision Showcase