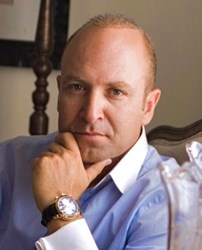 After all this is the best buyer's market in Rhodes for decades.
Rhodes, Greece (PRWEB) August 05, 2013
As tourist arrivals are about to break another year record, the Greek crisis on the island of Rhodes doesn't seem to be noticed at all, especially when it comes to the Rhodes real estate market. There are clear signs that the Rhodes' local economy with an extrovert orientation due to its strong tourism sector is heading back on track.
According to Savvas Savvaidis, Managing Director of the award winning company Savvaidis & Associates, says that property sales at the start of the second semester 2013 are on increase. After all Rhodes is an all time classic: "The beauty of the island, its rich heritage, the healthy climate and the authentic Greek lifestyle has always been, and will continue to be the main drive stimulating the demand for a second home in Rhodes. The internet revolution, the mobile communications, satellite televisions and cheaper flights are making it easier to relocate to a property in the sun - without feeling isolated. Rhodes' land registry together with the island's strict building regulations is a guarantee for an easy and safe purchasing procedure."
Sybella and Klaus Hoffmann, German teachers who bought a 340,000 euro, 4 bedroom property with a pool through Savvaidis & Associates just a few months ago say that "Rhodes' prices are great value for money compared to real estate in the rest of the Mediterranean; we have first considered Majorca and the South of France for a while but as we have a large family; any four bedroom villa in a decent location was at least 50% more expensive than in Rhodes."
Alexei Gorev, 55 year old businessman from Moscow and his wife Natasha discovered the attributes of the island a couple of years ago and in May 2013 bought a large 450,000 euro villa in South Rhodes within a few minutes' walk to the beach. "It has been a straightforward process. Buying a property in Rhodes has been very easy. We are so excited that under the new legislation our family can have a long term residence permit in Greece! Next step is to learn Greek!"
More and more people find that owning a property in Rhodes is a well made decision. Savvaidis & Associates Real Estate Agents believe that the number of people that will buy a property on the island will keep on growing. Savvas Savvaidis is confident about the medium to long term prospects "A growing number of people believe that they deserve and expect an improved quality of life. Rhodes is without a doubt a clear winner in the Mediterranean property market. After all this is the best buyer's market in decades."