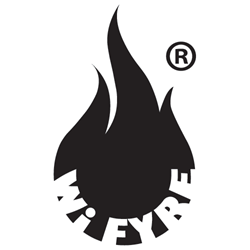 This new approach means that wireless devices can be used in any situation, whether it's expanding an existing system or creating an entirely new system
(PRWEB UK) 6 August 2013
Wi-Fyre, a new range from Eurofyre Ltd, has been designed to make fire detection more flexible than ever before by allowing seamless integration between hard-wired and wireless fire systems, irrespective of the type, age or technology of the existing host system.
This new approach means that wireless devices can be used in any situation, whether it's expanding an existing system or creating an entirely new system. Wi-Fyre offers the fire alarm professional (system designer, specifier or installer) the flexibility needed to over come structural issues, reduce planning and installation time and minimise building disruption.
Wi-Fyre has its own built in interface eliminating the need for special tools, programmes or PC connections to program or commission. Five modes of operation are also available to choose from; conventional, addressable, ProFyre addressable, reflective and standalone.
The Wi-Fyre range boasts a wide range of wireless devices such as:

Wireless Transponder (with a choice of either blank face or LCD indication and control designed to communicate with up to thirty mixed field devices).
Optical Smoke Detector (operating on the light scatter principle).
Heat Detector (operating using the rate of rise method).
High Heat Detector (fixed heat detector giving an alarm at a temperature of 90ºC).
Optical Heat detector (combining the technologies of the heat detector and optical detector).
Manual Call point (with a fully resettable operating element that mimics the feel of breaking glass).
Wireless Sounder/ Flasher (a wireless sounder with eight user-selectable tones available with or without a combined LED flasher, available in either red or white finish).
More information about Wi-Fyre products can be found at http://www.wi-fyre.co.uk, a new website designed for Eurofyre by Ballyhoo Ltd. Dedicated to the Wi-Fyre product range. wi-fyre.co.uk has been designed and created in line with modern web development techniques to provide visitors with an informative yet aesthetically pleasing knowledge base.
Eurofyre Limited is a privately owned company established in 2007 specialising in the supply of fire detection and associated safety products throughout the United Kingdom and Ireland. Any questions about the Wi-Fyre range can be directed to Mark Redfearn on +44(0)1329 835024.