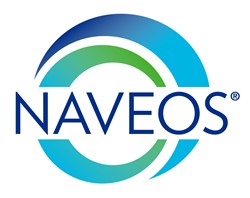 All hospitals will be competing against every other DSH hospital for this $9B/year cash flow.
Chantilly, VA (PRWEB) August 05, 2013
Based on the CMS 2014 IPPS final rule released this past Friday, NAVEOS® has determined that DSH hospitals, in the aggregate, will only see a 5.5% reduction in DSH payments in FFY 2014. However, within that range there are hospitals that will still remain big winners while others will lose out.
NAVEOS® reports that in the recently issued 2014 IPPS final rule, CMS has reversed its position on the distribution of the DSH Uncompensated Care Pool. In the proposed rule, CMS intended to distribute the DSH Uncompensated Care Pool based on periodic interim payments; however, in the final rule, CMS memorialized they will instead distribute the Uncompensated Care Pool based on a "per discharge" add-on to the DRG payment. By including the pool payments in the DRG per discharge payment, CMS has eliminated the potential DSH underpayment for Medicare Advantage patients. CMS also stated they will take uncompensated care payments into consideration when determining payments to sole community hospitals.
NAVEOS® submitted a comment to CMS in June concerning the IPPS Proposed Rule impact on the payment calculations by Medicare Advantage (MA) plans for DSH hospitals. Under the proposed rule, MA plan payments would no longer reflect the full costs of the care provided to their members. This was due to the fact that many MA contracts tie payments to the hospital based on the diagnosis-related group rate. With CMS reversing their pool distribution methodology to the per discharge add-on, they mitigated the potential loss in MA Uncompensated Care Pool DSH dollars.
Mike Sabo, Vice President of Regulatory Affairs, states, "Because the Uncompensated Care Pool will be distributed on a 'per discharge' basis, two proposed rule areas of concern were eliminated. First, DSH payments for Medicare Advantage patients will now be paid properly when the Medicare Advantage contract is based on DRG's. Secondly, sole community hospitals will now be treated fairly when PPS rates are compared to their Hospital Specific Rates. The final rule states that both the DSH empirical and uncompensated care pool dollars will be included in the comparison of rates."
Sabo went on to say that "One of the major changes in overall Federal DSH payments, that remained in the final rule, relates to the zero sum nature of the prospectively determined amount that will constitute the uncompensated payment component of this subsidy. All hospitals will be competing against every other DSH hospital for this $9B/year cash flow. This highlights the need to ensure that these metrics are updated and reported on no less than on a quarterly basis, so that CMS has the most up to date values available when they make their final prospective determinations of future UCP payments that will not be reconciled or appealable."
NAVEOS® can advise DSH hospitals on the impact the CMS 2014 final rule has on DSH reimbursements. For more information please contact Mike Sabo, Vice President of Regulatory Affairs for NAVEOS, at (732) 256-4786 or visit http://www.NaveosData.com.