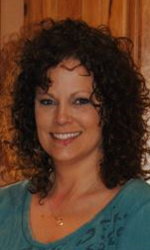 Fairfield, IA (PRWEB) August 07, 2013
Physicians Employment, a leading physician job board, has hired a new Lead Generation Specialist to help improve efficiencies for its sales team. New hire DeAnna Higdon is currently researching potential clients for PhysEmp.com, as well as those currently on file and in social media platforms.
"We're thrilled to have DeAnna on board," says Robert Truog, CEO of Physicians Employment. "Our sales team has a long history of excellence in connecting talented physicians with hospitals and recruiters, and with DeAnna's assistance, they'll be able to serve our clients even better." PhysEmp works with a range of clients, including CHG Healthcare Services, California Physician Opportunities, Inc., Integrity Healthcare, and many more.
To date, DeAnna has scouted out numerous new hospitals and recruiting firms that are solid matches for PhysEmp's services. She also assists with customer service calls from physicians. Truog says her work is helping to broaden PhysEmp.com's network of physician recruiters and bringing them closer to finding physicians who are perfect for their employment needs.
Prior to her time at PhysEmp, DeAnna spent several years as NFS Operations Coordinator for a high-profile investment firm, during which time she processed every check that came through the door. She also spent time as an office manager for H&H Mold & Tooling. She holds an Administrative Assistant diploma from Indian Hills Community College.
"Accounting and customer service are chief among DeAnna's skills, along with her ability to tackle any challenge," says Truog. "We're impressed with her background and her deftness in sourcing and reaching out to potential clients to present them with targeted ad packages that are a good match. In a nutshell: she's helping to make recruiting easier for our clients and enabling us to provide even more job listings for physicians to browse."
Physicians Employment has been connecting recruiters and employers with outstanding physicians in all specialties since 1991. Hospitalist jobs, internal medicine jobs, emergency medicine jobs, and over 200 other specialties are available.The company started out as a popular magazine in 1990 and moved online in 1994. The company prides itself on fast, easy physician job search; streamlined usability; and its friendly, experienced customer service team.
PhysEmp.com offers a wide range of services to assist physicians in searching for employment, including the ability to apply to an unlimited number of positions for free and access the contact information of interested recruiters. Physicians can also sign up for job listing updates in selected specialties and send their CVs directly to recruiters who have posted positions. Both locum tenens and permanent positions are available.
To learn more about PhysEmp.com, email customerservice(at)physemp(dot)com or call 800-267-6115.