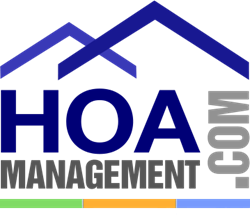 Chatsworth, CA (PRWEB) August 06, 2013
HOA Management (.com) is proud to announce a new advertising partnership with Reserve Studies Inc. Located in Chatsworth, CA, RSI is an industry leader in providing thorough, detailed, accurate, and easy-to-understand reserve studies to community associations throughout the western United States.
Reserve Studies Inc. has partnered with HOA Management (.com) to advertise their services to condominium and homeowner associations in California that are actively seeking financial planning services. To learn more about Reserve Studies Inc., visitors to HOA Management (.com) can view their profile page on the directory. Included on their profile page is a direct link for users to click through to the Reserve Studies website. HOA Management (.com) also provides a contact form for users who prefer to communicate via email.
A Reserve Study is an analysis of the common area components of a community association. Reserve studies factor in life expectancy, condition, and replacement cost of each perishable component. A thorough and concise report is prepared to determine the adequacy of current reserves and the contribution levels necessary to cover future expenses. Reserve Studies Inc. has a team of inspectors maintaining professional designations. This wealth of experience in building design, construction, and inspection ensures site inspections are conducted by competent, experienced inspectors. This produces the most detailed and accurate reports in the industry.
HOA Management (.com) is a leading HOA property management directory that uses targeted marketing strategies to reach out to community associations and offer them free access to its online directory. Association residents and board members are able to connect with professional management companies and service providers in their local area by searching on the HOA Management (.com) directory. To learn more about HOA Management (.com), visit http://www.hoamanagement.com or email sales(at)hoamanagement(dot)com.