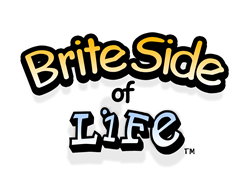 It's time...to put your smile on!
Cardiff by the Sea, CA (PRWEB) August 07, 2013
BriteSide of Life (BOL), an original series of animated episodes, depicts positive messages and everyday life circumstances ranging from bullying and sharing to courage and determination. The animated episodes will be available to elementary schools nationwide starting August 7, 2013.
BriteSide of Life was developed by MGN Online (http://www.mgnonline.com), America's premier distributor of still and animated graphics serving more than 600 U.S. television stations and other media outlets. BOL was originally created as a television broadcast advertising feature to increase local television ad revenue. Due to high demand from elementary schools, the animated episodes have been redesigned into a format relatable to students and teachers. Through direct development with local teachers and principals, BOL will be ready for the 2013/2014 school year. These new episodes will be bundled with curriculum worksheets to facilitate learning these important values and life lessons.
MGN Online's mission is to get BriteSide of Life's animated episodes, positive messages, and good values into every school nationwide. "This is a very personal project for me. As a parent and grandparent, I see a big void in not only our elementary schools, but in our society at large!" said MGN Online's CEO, Gill Davis. "BOL's mission is to build upon a positive message and good values. What better place to get this message to our kids in their early impressionable years than at their schools. We will not only continue to develop BOL content to convey these important lessons, but also get involved and give back to every community we touch through BOL's Non-Profit Foundation. I am so excited and blessed to be on this ride!"
About MGN Online
America's premier resource for still and animated graphics, MGN Online has a wide-ranging client roster of affiliates extending across television, online and print media. MGN Online serves newscasts, webcasts, newspapers, web radio and other news and information services 24/7 through its innovative content creation, storage and distribution facilities. MGN Online is a division of Multimedia Graphic Network Inc., founded in 1982 and based in Cardiff by the Sea, California.