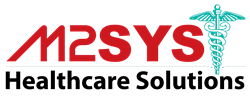 This Infographic illustrates the costs of duplicate medical records and overlays, and details current patient data matching technology options in the absence of patient ID industry standards... - Michael Trader, President, M2SYS Technology
Atlanta, GA (PRWEB) August 13, 2013
M2SYS Healthcare Solutions, a division of M2SYS Technology, today released an Infographic on the cost of duplicate medical records and overlays to the healthcare industry. A persistent problem that continues to jeopardize patient safety and increase the cost of healthcare, duplicate medical records and overlays are growing exponentially as hospitals increase the size of their Enterprise Master Patient Indexes (EMPIs) through data sharing across Integrated Delivery Networks (IDNs) and Healthcare Information Exchanges (HIEs).
Link: The Cost of Duplicate Medical Records and Overlays in Healthcare
Examining in detail the causes, risks, implications, and costs of duplicate medical records and overlays, this healthcare Infographic provides a sobering look at the extraordinary amount of time and resources needed to address this problem and provides a comprehensive review of modern patient identification technologies deployed to prevent their creation. A few key highlights from the healthcare Infographic reveal:

Most hospitals underreport the number of duplicate medical records in their system
92% of duplicate medical records are created during inpatient registration
Duplicate medical records and overlays endanger patient safety through missing or incorrect information leading to unintended injury or illness
1 in 5 Chief Information Officers recently polled said they can attribute at least one adverse event to a patient mismatch in the past year
A recent study found the cost reflected in patient records associated with repeated tests or treatment delays were, on average, $1,099 with one in ten associated with bad debt
68% of hospitals contacted in a recent study by the College of Healthcare Information Management Executives (CHIME) indicated they currently use some kind of unique patient identification mechanism to match patient data
Algorithms, smart cards, and biometric patient identification systems are examples of modern technologies used to prevent duplicate medical records and overlays
"Duplicate medical records and overlays continue to be a dangerous problem in healthcare because of the risk they pose to patient safety along with the potential for exponential growth as the industry shifts towards increased data sharing through IDNs and HIEs," commented Michael Trader, President of M2SYS Technology. "Our goal with this healthcare Infographic was to illustrate not only the costs of duplicate medical records and overlays, but also to detail current patient data matching technology options in the absence of patient identification industry standards or national leadership on mandating unique patient identifiers."
###
About M2SYS Healthcare Solutions
With over a decade of experience and millions of end users in more than 100 countries worldwide, M2SYS Technology provides technology that makes biometric software affordable, simple to integrate and inexpensive to support. M2SYS Healthcare Solutions provides biometric identification solutions for the healthcare industry including: RightPatient™ biometric patient identification, RightPunch™ multi-lingual biometric time clock, and Enterprise Biometrics Suite™ - a biometrics password management, network logon and file encryption tool. The M2SYS Corporate Blog can be found at blog.m2sys.com.
Contact:
M2SYS Technology
John Trader
Public Relations and Marketing Manager
jtrader(at)m2sys(dot)com
770-821-1734