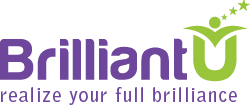 Toronto, ON (PRWEB) August 07, 2013
Brilliant U, a Toronto company, announces that they will be holding a live webinar event, entitled "Is Your Child Happy? Solving the Puzzle of Adolescent Happiness". During the webinar, which is being presented by Brilliant U in conjunction with James Green of The Right Me, parents and their children will learn about the Eight Milestones of The Right Me program, and how each Milestone will positively affect a child's attitude, outlook, and ability to make good life decisions.
Peter J. Smyth, PhD, Director, The Counselling Institute and Co-author, Reflective Leaders and High – Performance Organisations had this say about The Right Me course:
"The Right Me goes way beyond fulfilling the enormous gap which exists in effective career counselling opportunities. This highly personalized and in-depth program promotes the enhancement of selfawareness and self-confidence – two essential attributes for successful living. As a personalized valuesbased process, The Right Me is indeed life-enhancing as one comes to know what's 'right for me'!"
Anyone who wishes to register for the live webinar event can follow this link: http://bit.ly/16XlApf.
James Green, the creator of The Right Me, designed and tested the program to help adolescents knowthemselves better, uncover their interests, develop confidence, maximize their clarity around important decisions, and to focus on their future and being the happy person that they should be. James Green was born in England and grew up in the Golden Horseshoe of Ontario. He received an honors degree from the University of Western Ontario in Anthropology/Philosophy, and was awarded a Post Graduate Certificate in Education at the University of Glasgow, and a TESOL Certificate from Trinity College,London.
For more information on The Right Me and other courses being offered by Brilliant U, visit http://www.brilliantu.com/course/ and http://www.brilliantu.com/therightme/.