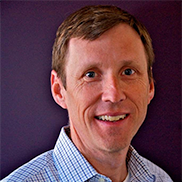 Boulder, CO (PRWEB) August 07, 2013
concept3D, Inc., today announced that Rushton McGarr has joined the company as president and chief operating officer. With 17 years of experience in technology products and venture-backed software companies, McGarr's background will allow the company to accelerate its growth trajectory with a major focus on scaling the business, product development and market expansion. McGarr will also join the company's board of directors and serve as the acting chief financial officer.
McGarr assumes overall operating responsibilities for the Atlas and Campusbird map management lines of business within concept3D driving efficient and consistent delivery of high-quality software products and professional services to support rapid growth of the overall business.
"concept3D is well positioned with its core client base and solutions to continue growing with further investments in enhanced capabilities and market development," said McGarr. "I'm eager to leverage my own experience to help the company fulfill its mission of leading the interactive maps market for enterprises across multiple verticals."
Prior to joining concept3D, McGarr co-founded Market Force Information in 2005 and served as senior vice president of products - the company, having since grown to ~500 employees through five acquisitions and strategic investment in technology innovation, is now the leading technology-enabled global customer intelligence solutions company for multi-location businesses, including major retailers, restaurants, grocery and convenience stores, financial institutions, and entertainment studios.
"We've grown from an idea to a multi-million dollar company providing rich and meaningful solutions to our clients," said co-founder and CEO, Oliver Davis. "We believe that with Rushton's leadership, we will increase our ability to capture new clients and further enhance our excellent record of execution to meet a broader and more demanding set of customer needs."
About concept3D
concept3D, Inc. is a leading web, mobile, and geolocation software development company. concept3D offers: professional multimedia services, custom software and web services, CampusBird interactive school maps, Atlas map management system and simuwatt energy analysis and assessment tools. For more information, please visit: http://www.concept3D.com .