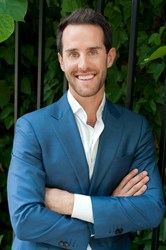 Manhattan, NY (PRWEB) August 06, 2013
Dr Josh Wagner, DC of The Back and Neck Relief Center of Manhattan, http://www.DrJoshWagner.com, shared a story of one of his recent patients who came in during June, which is Headache and Migraine Awareness Month. Dr Wagner remarked, "Cynthia came in after a year of debating whether to make an appointment. In her early 70s, she complains of suffering of sciatica for over 30 years! She vowed that this summer the pain would be resolved because she is still active and it stops her from hiking and swimming.
Within the first weeks of care, she mentions something had begun to change. She failed to tell me since she was a young girl she suffered from horrible daily migraines…so excruciating they wake her up every morning to the feeling of ice picks stabbing her head. They last like that through the day too. She used to spend her childhood allowance on pain killers because her parents didn't believe her complaints.
This is what Cynthia has lived with for 60+ years. Now, just a couple weeks into care, she is having entire migraine-free days, and rarely wakes up to migraines daily. When she does feel one, a cup of coffee often relieves it. She can't put into words the difference this makes in her life. All she says is she wishes she had met Dr Wagner years earlier.
At The Back and Neck Relief Center of Manhattan, Dr Wagner sees this far too often from his clientele from NYC and beyond.
Most people are not aware, or never told by their neurologist that the majority of headaches and migraines are cervicogenic in nature. Cervicogenic means generating from the neck.
The top of the neck is an extremely sensitive part of the spine. It houses incredible amounts of nerves and blood vessels. It is also the easiest area of the spine to become misaligned. When misalignment occurs, the misalignment puts pressure on the surrounding spinal nerves and blood vessels. Dr Wagner created this video to explain further: Watch here.
What happens then? The vessels leading into the skull become strained, producing headaches and migraines. The symptoms could be pain and pressure behind the eyes, migraines that wrap around the back of the head and to the top, or even the sense of an aura and need to be in a dark quiet room for hours just for some relief.
This condition is troubling common in our society. We are constantly looking down at our laptops, cell phones, and iPads. When you look down for sustained periods of time, the top of the neck vertebrae can easily misalign. Then your neck muscles hold it there. No amount of medication, rest, or nutritional supplementation will change this spinal condition.
That is why getting evaluated by a low force, specific doctor of chiropractic is one of the best answers when suffering with migraines and headaches. An upper cervical vertebrae precisely adjusted without any force, gives the body's nerves and blood vessels the best ability to "breathe". This naturally and effectively reduces the symptoms and corrects the underlying cause of the headaches or migraines.
Dr Wagner equates this procedure to "taking the kink out of a garden hose, which allows the body to function normally once again. You see, people aren't born with this condition. It develops over time through wear and tear on the spine. No amounts of medication or nutrition will address a spinal misalignment."
Dr Wagner has a private practice on the upper east side of Manhattan, NY utilizing a specific and gentle chiropractic approach called Torque Release Technique. He is the only practitioner in Manhattan practicing Torque Release exclusively. He is available for consultation Monday through Thursday. Visit his site here.