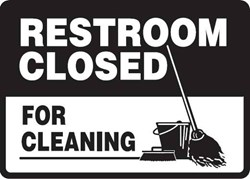 The restroom visit is one of the most intimate experiences that a customer can have.
(PRWEB) August 06, 2013
Babystations.com, an online retailer best-known for its quality customer care, has just introduced a comprehensive restroom cleaning checklist on its blog. Although there are quite a number of other programs available on the internet, the one offered on Babystations.com is especially designed for use in commercial establishments. The outline covers everything from initial preparation to final mop-up, and gives detailed instructions for every step.
Businesses that deal with food and hospitality will undoubtedly get the most out of the comprehensive program. It has been said that the restroom visit is one of the most intimate experiences that a customer can have. Considering that these industries are heavily influenced by the quality of their customer service, repeat business will often depend on the customer's overall impression of their restrooms.
The restroom cleaning checklist was developed by Babystations.com for its clients. Despite this however, the program is available on the company's blog absolutely free of charge. Because Babystations.com prides itself in being more sensitive to the practical needs of its clients, the company considers the generous act as part of its never-ending mission to provide the absolute best in customer service.
About the company:
Babystations.com is managed by Ekom.ca. It is an online retailer with a long history of trusted service. They sell a wide array of products that include baby changing stations, child seating, and other childcare accessories. Despite being a product-based business, the company understands the value of providing quality customer service. They provide detailed product information, give out the best prices, do their best to ease purchasing difficulties, and respond to complaints, questions, and products in the timeliest manner possible.