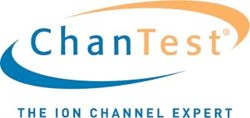 Cleveland, OH (PRWEB) August 06, 2013
Partnerships between industry and vendors have a positive impact on the drug discovery industry when the right companies come together, as they allow for innovation and optimize the process of identifying the right drugs faster and more effectively. On Friday, September 27, 2013, ChanTest will host a third User Meeting: "Partnerships in Drug Discovery" to be held at the Westin Boston Waterfront Hotel, 425 Summer Street, Boston, MA.
The keynote speaker of this complimentary event will be Christopher Penland, Ph.D., Senior Director of Research at the Cystic Fibrosis Foundation, who will speak about the Foundation's efforts to work with the scientific community to find new solutions for cystic fibrosis.Other presentations will highlight ion channels for pain drug discovery and neuropathology, the development of gut-targeted therapeutics, and strategies for merging automated patch clamp techniques with high-throughput screening.
"We are again looking forward to bringing together a range of experts from safety and discovery labs to highlight their work and the value of their collaborations with ChanTest," explained Chris Mathes, Ph.D., Chief Commercial Officer at ChanTest.
The event is co-sponsored by Acea Biosciences, Axion Biosystems, AxioGenesis, Battelle, Cellular Dynamics International, Molecular Devices, Renovo Neural, Sophion and Sygnature Discovery.
Friday, September 27, 2013
3rd ChanTest User Meeting: Partnerships in Drug Discovery
Westin Boston Waterfront Hotel
425 Summer Street
Boston, MA 02210
FURTHER INFORMATION
ChanTest
14656 New Parkway
Cleveland, Ohio 44128
1-877-828-1777 Toll Free
1-216-332-1665 Tel
1-216-332-1706 Fax
info(at)chantest(dot)com
Contact for Media Inquiries:
Chris Mathes, Ph.D., M.B.A.
Chief Commercial Officer
cmathes(at)chantest(dot)com
http://www.chantest.com
About ChanTest® – The Ion Channel Expert
ChanTest's mission is to serve the drug discovery and development needs of customers worldwide with high-value solutions for ion channel and GPCR biology. Since its inception in 1998, the CRO has tested compounds for more than 300 global pharmaceutical and biotechnology companies, and partners with them to speed the drug development process for the release of better, safer drugs.
ChanTest offers integrated ion channel and GPCR services (GLP and non-GLP) and reagents; the company's library of validated ion channel cell lines and nonclinical cardiac risk assessment service portfolio is the most comprehensive commercially available today.
Because of ChanTest's seminal role in the nonclinical cardiac safety field, along with the company's uncompromising commitment to quality, ChanTest has been named the "most trusted and most used fee-for-service provider" for ion channel screening in an independent survey over the past eight years. ChanTest is based in Cleveland, Ohio. Visit http://www.chantest.com to learn more about what we do.