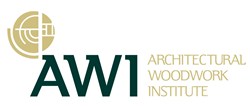 We want to understand your project and try to do everything we can to make you successful.
Troy, MI (PRWEB) August 07, 2013
As an AWI member, Oakwood Veneer joins the ranks of excellence on par with AWI architectural woodworkers, design professionals, students and other architectural woodworking industry suppliers.
"We took a look at our customers and realized that a great number of them were AWI members," said Peter Rodgers, Oakwood Veneer CEO and owner. "It only makes sense to join and support such an outstanding and solid professional organization where we can be a part of what's right in the woodworking industry."
Oakwood Veneer has over 320 species of wood in-stock and available for same-day shipping across the US and around the globe. American standards, such as Birch, Maple and Walnut veneer, as well as exotic species and burls such as Khaya and Mappa burl are in-stock and ready for shipment. Oakwood Veneer is both a manufacturer and a supplier, allowing for the flexibility and speed of delivery industry professionals have come to expect. Oakwood purchases bundles of raw wood veneer which is then spliced, backed, flexed, and sanded. Most of the veneers are headed for Oakwood's massive 25,000 square foot warehouse; others are fabricated as special orders to fulfill needs for special architectural wood working projects.
Because of Oakwood's manufacturing capability, there is tremendous flexibility and choice for industry professionals. While Oakwood stocks an unsurpassed selection of wood veneer, other items are available by special order, often with less than a 5-day turnaround. Veneer sheet sizes range from 4' x 8' to 5' x 16', and are available with five different veneer backers---10-mil, 22-mil, phenolic, wood-on-wood and PSA (pressure-sensitive adhesive).
Oakwood Veneer is confident that joining AWI is a good move for the company. "We're looking forward to our next twenty-six years of servicing professional woodworkers and designers. Peter Rodgers and the staff at Oakwood Veneer have a combined experience of over 60 years in the woodworking industry and often spend a good part of the day consulting with architectural woodworkers and designers on how to best choose and apply classic and exotic wood veneer sheets for specific projects. "Anyone can sell sheet veneer,", says Rodgers. "At Oakwood, we want to understand your project and try to do everything we can to make you successful."