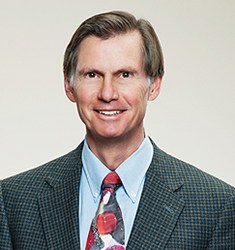 Knowledge is power – we hope the information we provide proves to be valuable to clients and potential clients.
Santa Fe, NM (PRWEB) August 06, 2013
The Santa Fe, NM law firm of Purdy Law Offices recently launched a new website, providing a valuable online legal resource to current and potential clients.
The site offers helpful information to remove some of the fear and uncertainty from the legal process, and includes basic information on New Mexico personal injury laws, as well as information on auto accidents, slips and falls, defective products, wrongful death and more.
"Knowledge is power – we hope the information we provide proves to be valuable to clients and potential clients," stated personal injury lawyer Chuck Purdy. "We certainly hope they will use our site as a resource to answer initial questions, and then let us guide them through the legal process personally."
Website visitors learn how the experienced lawyers at Purdy Law Offices can assist them with their legal issue. The firm has developed a reputation for maintaining high ethical standards while aggressively representing clients throughout New Mexico in cases involving personal injury.
About Purdy Law Offices
Chuck Purdy, lead attorney with Purdy Law Offices, handles personal injury cases exclusively and has been doing so for the people of Santa Fe and northern New Mexico for more than 25 years. Personal injury law seeks to protect safety interests and tries to protect society from physical harm to person or property. A personal injury lawyer helps clients who have suffered a physical or emotional injury, usually by accident or mistake.
Purdy Law Offices concentrates on the following practice areas:

Premises liability slip and fall
Dog bites
Auto accidents
Truck accidents
Wrongful death
Medical malpractice
For more than 25 years, Chuck Purdy has limited his law practice primarily to the representation of injured people, regardless of whether the injury resulted from a car accident, slip/trip and fall, medical malpractice or a wrongful death. Chuck works as a people's lawyer and represents persons with claims against insurance companies, corporations and government agencies. He understands the ins and outs of our local court systems, and how best to represent clients and maximize their recovery.
For more information, please visit the firm's website or call 505.695.2819.
Purdy Law Offices
233 Johnson Street
Santa Fe, New Mexico 87505
505.695.2819 Tel
505.212.0592 Fax