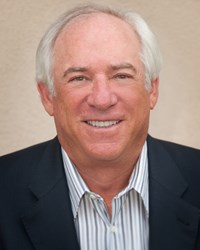 Cupertino, CA (PRWEB) August 05, 2013
Philip L. Herschman, Ph.D., Chief Clinical Officer for CRC Health Group, the nation's largest network of addiction treatment and related behavioral health services, is scheduled to lead an Addiction Professional webinar titled "Therapy Works: Let's Better Understand How to Improve Outcomes" on Wednesday, August 7, 2013 at 1:00 PM EDT. Professionals attending the webinar will receive one (1) continuing education (CE) credit. Click here to register.
The webinar is part of a series by Addiction Professional magazine, the addiction treatment and prevention field's leading clinical magazine that outlines what works in services for people with addictive disorders.
Dr. Herschman's presentation will initially look at the data that supports the effectiveness of therapy. He will then explore the impact of various evidence-based practices on clinical outcomes, and focus on the importance of the therapeutic alliance, the relationship between therapist and client. Attendees will be presented with a solution to measuring the therapeutic alliance in real time, and using the results to immediately impact the patient/counselor relationship.
"Data tells us that the therapeutic alliance is the most important factor in a successful outcome while the patient is in treatment," said Dr. Herschman. "It is an integral part of our own CRC Care Model."
Dr. Herschman is a national behavioral healthcare expert with over 35 years of experience. He is a featured speaker on clinical excellence and addiction treatment in the conference circuit, as well as in media such as the "Today" show, Time, Renew, Addiction Professional, Behavioral Healthcare, and Alcoholism and Drug Abuse Weekly (ADAW).
In his role as chief clinical officer for CRC Health Group, Dr. Herschman is responsible for the measurement and improvement of clinical services and the research and development of new treatment technologies. He also oversees the CRC Clinical Advisory Board of distinguished healthcare industry experts.
Before joining CRC Health in 2002, Dr. Herschman served as chief executive officer of a national mental health management company that he founded in 1993. His past roles with healthcare organizations have also included developing and managing free-standing psychiatric and substance abuse treatment hospitals. Dr. Herschman began his career as a clinical psychologist in Southern California where he practiced for 10 years.
CRC Health Group is the nation's largest and most comprehensive network of specialized behavioral health and addiction services. CRC offers the largest array of personalized treatment options, allowing individuals, families, and professionals to choose the most appropriate treatment setting for their behavioral, addiction, weight management and therapeutic education needs. CRC is committed to making its services widely and easily available, while maintaining a passion for delivering advanced treatment. Since 1995, CRC programs have helped thousands of individuals and families reclaim and enrich their lives.