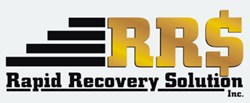 Bohemia, NY (PRWEB) August 06, 2013
On August 6, Accounts receivable collection company, Rapid Recovery Solution, comments on an article published by Unified Communication Strategies on July 22 titled "Exploiting the Efficiencies of Consumer Mobility in Accounts Receivable Management" regarding the pros and cons of commercial collection agencies using mobile applications to further their efforts.
Are mobile computers, tablets and smart-phones the appropriate place to conduct business? Or more directly can smart-phones be used effectively by a collection agency? Well, according to the Pew Research Center's Internet & American Life Project, 61 percent of Americans own smartphones.
Below are a list of the top pros and cons of managing your accounts receivable through an automated app:
Pros:
1. 61 percent of U.S. Citizens have mobile devices.
2. Updated Information. By setting up electronic messaging your AR software can keep the debtor updated with the correct current status of their account.
3. Customer support Costs will decrease.
4. Consumer Cooperation will increase, as their financial obligations will be more accessible to them.
5. All consumer business interactions can be reinforced with mobile apps.
6. Timely access to live assistance for customer business needs.
7. Efficient, and timely customer notifications.
8. Payment portals, these options will be provided by the application to the debtor to allow different ways to make a payment.
9. In some cases there may be a fee to the debtor, so this may generate revenue
10. Automated service, so the system just has to be managed, and not all the accounts.
Now these are very pressing pluses for any accounts receivable collection company to move forward with a mobile application program, but these pros, like any other, do not come without their negative sides.
Cons:
1. Not knowing the consumers situation at time of contact. The companies that use this method might be scheduling alerts to a person when they are too distracted, and the alert goes un-noticed.
2. It is assumed that when an alert goes to a specific mobile devise the person registered to the device (the Debtor) will be the person receiving the alert. If it is not then there may be other legal issues in play.
3. There are numerous different questions a debtor may have so they must always have access to the information they seek, available to them
Besides those few very manageable cons there other interesting possibilities to utilizing a mobile app in this way. John Monderine CEO of Rapid Recovery Solution says, "As technology changes so does how we do business. I foresee a profitable future using apps such as these to improve both consumer response, and moral. We will be able to help someone live, Face to face using I chat, or other tools."
Founded in 2006, Rapid Recovery Solution, Inc. is headquartered at the highest point of beautiful Long Island. Rapid Recovery Collection Agency is committed to recovering your funds. We believe that every debtor has the ability to pay if motivated correctly. We DO NOT alienate the debtors; we attempt to align with them and offer a number of ways to resolve not only your debt but also all their debts.
#####