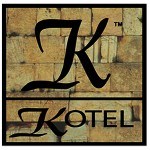 Miami, FL (PRWEB) August 14, 2013
It is all too easy, in difficult times, to make decisions without thinking about what the future consequences could be. When people are struggling, financially, they may decide not to pay a bill immediately, assuming that they can catch up with payments down the line. Unfortunately, a simple decision like this can have a serious impact on their lives later on. If the missed payment is reported, it can go on the individual's credit report and stay there for a considerable amount of time. However, there are still specific legal guidelines as to what type of payment default can be reported and how long it can stay on a person's record. Sometimes there are incidents that do not meet such criteria, but a creditor still reports them and they stay on the individual's record. In certain cases, it may be possible to have these incidents erased from a credit report. Every person's credit report is unique, and every item on it should be looked at and considered carefully in case there is a chance it could be removed.
Kotel Finance, a company specializing in negotiating with creditors, announces new customized services designed to help clients erase bad credit. Credit specialists at Kotel Finance are experienced in negotiating with creditors and are qualified to speak to them on a client's behalf. They may be able to renegotiate terms of payment and even get negative items removed from a credit report. While they cannot request a person's credit report, they are legally allowed to speak to creditors on a client's behalf. The skills and expertise of these credit experts are the reason Kotel Finance remains a top credit repair company in Miami. They do a job that most people find extremely hard to do for themselves. When a person has to call a creditor and try to negotiate with them, many negative feelings occur, which can weaken their bargaining power. Feelings of guilt and fear are debilitating to a person who has credit problems, and it is extremely reassuring to find a company that specializes in offering bad credit help. Knowing that there are experts available to negotiate on their behalf, gives such individuals great hope for the future. People searching for a credit repair in Miami usually find that Kotel Finance appears at the top of the list. Furthermore, once the experts at Kotel have helped a client erase certain items form their credit history, they can offer advice on how to build a better credit history. There are many practices that can count positively towards a credit history. They may be small actions, but everything helps. No matter how small, anything that will count positively towards a person's credit score is beneficial.
About Kotel Finance: Kotel Finance offers its customers the best credit repair service in Miami. The company's experts have extensive experience of helping people improve their credit scores and build a good credit history.
For more information call (305)712. 2060 or visit http://www.kotelfinance.com .