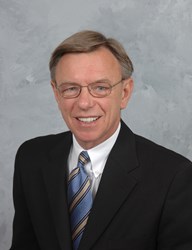 We're encouraged by the positive trend we're seeing in the adoption of health coaching and other patient-centric practices, and that trend will only accelerate. - Bill Appelgate, PhD
Des Moines, IA (PRWEB) August 06, 2013
Dr. William Appelgate, Executive Director of the Iowa Chronic Care Consortium (ICCC), has contributed to the August issue of Case-In-Point, Dorland Health's industry-leading resource for professionals in the case management industry. His article, titled 'Activation Healthcare Consumers Through Health Coaching', outlines the five primary reasons that health coach practices are becoming increasingly common as a fundamental part of the care delivery process within clinical settings. In particular, the article details how physician practices, community health centers and hospitals are able to cost-justify the investment in staff, training and workflow changes related to health coaching through increases in revenue, improvement in quality and better overall outcomes.
"Case-In-Point is one of the must-read publications for those at the point-of-care, and care and case managers are in a position of considerable influence and impact on both the objectives of the Triple Aim and the thought leadership of the organization, especially as it pertains to patient care," Appelgate stated. "We're encouraged by the positive trend we're seeing in the adoption of health coaching and other patient-centric practices, and that trend will only accelerate."
The ability to cost-justify the investment is critical to the adoption of health coaching, and the ICCC has made educating healthcare leadership on this topic a core component of the Clinical Health Coach training model. A recent case study and instructional session is available for review here.
About Case In Point
Case In Point is an industry-leading, award-winning monthly resource for professionals who serve in the case management and care coordination industry. Targeted to a multidimensional group of professionals, it strives to arm them with the latest trends, informational resources and illustrations of best practice in order to supplement their knowledge-base and augment their personal mission of providing the utmost in safe, cost-effective, quality care. Case In Point showcases best practices, new models of care, and key solutions to daily challenges so you can improve departmental workflow and patient outcomes. http://www.caseinpointmagazine.com/
About the Iowa Chronic Care Consortium
The ICCC, founded in 2002, is a not-for-profit, population health consulting, training and planning organization. Its mission is to build capacity with other organizations to deliver effective, personalized health improvement and chronic care strategies that reduce the burden of chronic conditions. CHC Online is designed for individuals and healthcare organizations looking to improve the health outcomes of their patients by actively engaging them in self-management support and providing them true patient-centered care. The program includes Internet-based, self-paced courseware, live telephonic practice and feedback session, continuing education credits and CHC certificate of competency. To learn more about ICCC and our Clinical Health Coach® training programs, please visit us at http://www.clinicalhealthcoach.com.