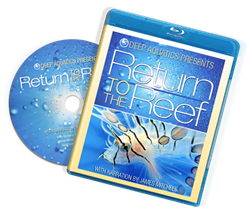 Our Blu-ray offering has the benefit of our industry leading quoting and ordering technology.
San Francisco, CA (PRWEB) August 23, 2013
An online leader in the production of custom media and merchandise, Mixonic Inc. has announced that it has added Blu-ray duplication to its suite of video production services. In addition to DVD duplication and replication services, DVD packaging products and DVD authoring, Mixonic is now able to cater to those who are looking for short-run high definition video production.
Blu-ray has more than five times the storage capacity of traditional DVDs and is the format that is used to enable the recording and playback of high-definition video, as well having the ability to store large amounts of data.
"We can now offer our customers a great alternative to DVD. Whether our customers want to distribute their movies or video games in the incredibly sharp and clear picture that high definition video enables, or whether they're simply looking for more storage capacity for their software or data, Blu-ray is the answer," said Bob Jacobson, President and CEO of Mixonic. He added, "And, our Blu-ray offering has the benefit of our industry leading quoting and ordering technology. We provide tools that allow our customers to price their order instantly and submit their order, including artwork, all online."
Mixonic offers Blu-ray discs in bulk and with retail ready packaging, including Blu-ray cases, standard DVD cases and a selection of eco-friendly printed board products, including jackets and wallets. Mixonic can also provide custom packaging for those requiring larger size runs. Customers can order Blu-ray up to 300 units as fast as one day and 1,000 units as fast as 3 days. Mixonic ships to over 25 countries.
About Mixonic
Founded in 2001, San Francisco-based Mixonic is a custom media and merchandise production company. Mixonic is a national leader in CD and DVD short-run production services and offers promotional printed products such as custom embroidered caps and hats, custom printed USB flash drives and custom printed poster, card and flyer printing. Mixonic focuses on short run jobs from 1 to 5,000 units and has produced and shipped projects for over 100,000 unique customers, ranging from Fortune 500 corporations to independent musicians and filmmakers. The Company's retail website enables customers to easily create, order and track projects online 24/7. For more information please visit http://www.mixonic.com.