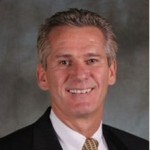 Bob Chaput combines unique business and technical experience with the unsurpassed program tools to provide actionable advice. This webinar will be invaluable to anyone who is not confident with their HIPAA Security Risk Analysis process. - James Mathis
NASHVILLE, TN (PRWEB) August 13, 2013
Clearwater Compliance announced today that the Health Care Compliance Association [HCCA] has selected Clearwater's CEO and founder Bob Chaput, CISSP, CIPP/US, CHP, CHSS to present a webinar on the critical topic of completing a bona fide HIPAA security Risk Analysis. Chaput's presentation will enable attendees to explain why a security risk analysis is the core foundational HIPAA Security Rule compliance activity, understand the fundamental components of a bona fide risk analysis, cite the specific HIPAA regulatory requirements and pertinent guidance from the US Department of Health and Human Services [HHS] Office for Civil Rights [OCR], know how to access the relevant special risk analysis publications from the National Institute of Standards and Technology [NIST], and conduct a bona fide HIPAA Security Risk Analysis.
"With the publication of the HIPAA/HITECH Omnibus Final Rule in January of this year, both the compliance hurdles and the penalties for non-compliance were significantly increased," Chaput noted. "Further, in recent OCR audits, the failure to conduct a bona fide Security Risk Analysis was the most cited reason for findings of non-compliance. In this webinar, we will be discussing both the challenges and best practices for conducting a bona fide analysis that will not only pass muster with OCR investigators and auditors but which will also serve as the necessary foundation for a covered entity's entire compliance program."
James S. Mathis, JD, CHC, CHP, Chief Clinical Enterprise Compliance Officer, Vanderbilt University Medical Center said, "Bob Chaput combines unique business and technical experience with the unsurpassed program tools of Clearwater Compliance to provide thorough and actionable advice. This webinar will be invaluable to anyone who is not confident with their HIPAA Security Risk Analysis process."
This HCCA-sponsored webinar will be held September 16, 2013 from 11:00-1:00 central time. Interested parties can register for the webinar under the Events tab on the HCCA website.
About Clearwater Compliance: http://clearwatercompliance.com
Clearwater Compliance, LLC, is all about and only about helping healthcare organizations and their service providers become and remain HIPAA-HITECH Compliant. Owned and operated by veteran, C-suite health care executives, Clearwater Compliance provides comprehensive, by-the-regs software and tools, risk management solutions, training, and professional services for small medical practices and healthcare startups to major healthcare systems, health plans and Fortune 100 companies. Since 2003, the company has served more than 250 organizations (including 100 hospitals). Find out more at clearwatercompliance.com.
About Health Care Compliance Association: http://www.hcca-info.org/.
The Health Care Compliance Association, established in 1996 and headquartered in Minneapolis, MN, is a non-profit professional membership association dedicated to improving the quality of compliance. HCCA's mission is to champion ethical practice and compliance standards and to provide the necessary resources for ethics and compliance professionals and others who share these principles. Visit HCCA's website at http://www.hcca-info.org/.