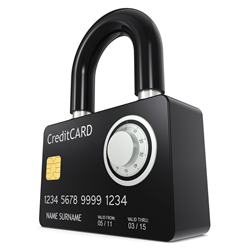 PCI DSS SAQ help is just a phone call or click-of-the mouse away.
Chicago, IL (PRWEB) August 07, 2013
PCI DSS SAQ instructions and guidelines for becoming compliant efficiently and cost-effectively are as simple as 10 easy steps offered by pcipolicyportal.com. Since 2009, the trusted compliance experts have been offering PCI consulting services and policy templates to merchants and service providers all around the globe. Becoming compliant with any of the Self-Assessment Questionnaires – SAQ A, B, C, C-VT, D, and P2PE-HW, can be incredibly challenging and time-consuming, no question about it. What's needed is a trusted and proven provider offering an easy-to-follow 10 step process for gaining valuable PCI DSS compliance, without the burdensome costs associated with it.
pcipolicyportal.com offers high-quality, industry leading consulting services along with PCI Policies Packets for merchants and service providers needing to comply with the Payment Card Industry Data Security Standards. One of the biggest challenges in becoming compliant is understanding the "who, what, when, where, and why" of the PCI DSS SAQ mandates, along with developing much-needed PCI specific policies and procedures. The PCI Policies Packets –available for all of the Self-Assessment Questionnaires (SAQ A, B, C, C-VT, D, and P2PE-HW) contains all the necessary documents for becoming compliant quickly and cost-effectively.
Learn more about the PCI DSS SAQ instructions and guidelines by following the 10 easy steps for PCI SAQ certification, compliments of pcipolicyportal.com.
With the PCI Policies Packets – available for immediate download – merchants and service providers will receive all the necessary documentation and instructions for becoming PCI DSS compliant.