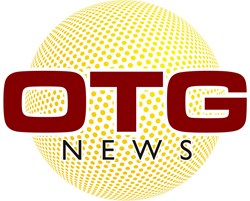 Thomson, IL (PRWEB) August 05, 2013
Cooking and baking during the summer in a hot kitchen can be a terrible chore, making many wish for an endless array of cold suppers that would magically taste as good as a freshly cooked meal. In an article just released, Off The Grid News presents another alternative: an outdoor oven.
The article, An Outdoor Oven Perfect For Off-The-Grid Living, lists the many benefits to an outdoor oven and also includes simple eight-step instructions for building one sure to appeal to do-it-yourselfers. The instructions are for building a cob oven, ideal not only for the simplicity of construction but also for sheer durability. The author states, "When properly prepared, cob can be molded and shaped as if it were modeling clay, and once it dries and hardens it will create a structural form as strong and resistant to damage as anything made from poured concrete."
In addition to getting out of the hot kitchen, the article mentions how outdoor ovens provide other benefits. The first is economic. Making a cob oven costs only $25-$75 which puts it far below conventional indoor ovens. They also use firewood so they require absolutely no electricity, saving money on the power bills. Cob ovens such as the ones described in this article also have excellent insulation that keeps the oven hot for six to twelve hours, which means that "as the oven gradually cools you can broil, bake, steam, roast, braise, or slow bake a whole series of foods in succession based on their declining temperature requirements… Even when an outdoor cob oven has reached the end of its cooking cycle, it will stay warm for several more hours, allowing you to use it to dry fruit, or herbs, or the next batch of wood you plan to use when you fire the unit up again."
Foods cooked in outdoor ovens are also exceptionally delicious, including crispy-crust pizza cooked in under five minutes and fresh bread that is crusty on the outside and chewy on the inside. This bread is especially delectable because of the baking process. In an outdoor oven, the heat comes from all around and from the steam made as the bread bakes rather than just dry heat from below.
The author concludes that due to its economic nature, high cooking performance, and the opportunity to get out of the hot kitchen, an outdoor oven is perfect for everyone.
Off The Grid News is an independent organization devoted to providing practical information about living today and in light of the challenges of the future. The news team looks for the truth beneath the facts of the top news stories and how they will affect your life.