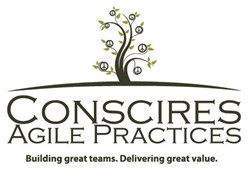 These trainings are suitable for business analysts, project managers, developers, testers, managers, directors.
Los angeles, CA (PRWEB) August 06, 2013
This one-day course teaches the principles and practices that make Scrum effective at managing projects. The course itself uses the principles of Scrum, where the learning outcome is driven by the needs of the participants, through a combination of expert instruction and self-directed learning. Opportunities to reflect and adapt the direction of the course are offered at regular intervals. At the end of the training the participants will have the confidence and understanding to begin to socialize Scrum at their own organization and support teams in improving their processes.
The following elements will be covered during the one day course:

Scrum in Practice: the course is designed to illustrate Scrum in action.
Understanding of the Agile Manifesto and what it means to them.
Essence of Scrum: values, foundations and a new way of thinking.
Understanding how Scrum values and foundations are related to the practices.
Get a sense of what self-organization is (and is not).
Can draw a diagram of mechanics of Scrum: framework, roles, artifacts & flow.
These trainings are suitable for business analysts, project managers, developers, testers, managers, directors. It is also ideal for those who will be a part of the Scrum team, people outside the software industry or those who want to explore Agile and Scrum, but are unsure of what it is.
Thus far, this model has been used for 1-day trainings on 'Scrum – Values, Foundations and Practices', 'Product Visioning Workshop' and 'Agile Estimation and Planning Workshop'. Although these courses do not carry any certification, one can earn professional development units (PDUs) for attending them.
From March 2011, the Pay it Forward Program has enabled 10 trainers in over 100 trainings across 20 cities in the US to equip over 1200 people with Scrum. Read some of the testimonials. http://agile.conscires.com/testimonials/
There is a referral program where one can get rewarded with a $25 Amazon gift-card for each referral who has signed up and paid the regular price. http://agile.conscires.com/one-day-agile-and-scrum-class-refer-a-friend-program/
Conscires Agile Practices comprises of a team of Agile enthusiasts who believe in creating a positive change using the best practices of Scrum. With offices in Irvine, CA and Bangalore, India, it guides organizations in the US, UK, India, UAE, Singapore, and Indonesia to discover their strengths and identify areas for improvement. In addition to training 4600 individuals in the past three years, Conscires has also guided software development teams from NASA, Cognizant to name a few. The services that are offered on Agile and Scrum include: Training, Assessment, Coaching, and Consulting. Workshops and free webinars are also conducted.
Kindly visit agile.conscires.com for more details.