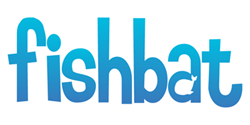 Bohemia, NY (PRWEB) August 06, 2013
On August 6, fishbat, a leading Internet marketing company, explores a new study suggesting a large percentage of young adults remove posts that may be deemed harmful to their careers.
In an article published by Mediabistro on August 2, 2013 titled, "74% Aged 18-34 Delete Social Media Posts to Avoid Negative Career Impact," a new study conducted by FindLaw.com analyzes the behavior of young adults and their social media usage. The article reports that approximately 91 percent of employers screen potential employees through social media.
The study also examines how young adults adjusted their privacy settings. The article explains that 82 percent of young adults "pay at least some attention to their privacy settings." The article also stated that only 6 percent of young adults still have the default privacy settings.
Justin Maas, vice president of client relations at fishbat, says it has become common for employers to use social networks to get a better sense of their potential employees. "Social media can seem like a harmless place to post a photograph or comment, but it could have real consequences," Maas says. "It is not rare to hear of an employee who was terminated for posting inappropriate content that could potentially harm the business' reputation. However, it doesn't hurt to create a positive image for yourself on social media."
Maas also said it's important that social media users are aware of what they are posting and who is able to view it. "It seems that a large portion of young adults are at least cautious of the content they post," he says. "The same philosophy should be attributed to pages of groups, organizations, and businesses. Certain posts could make or break a business, so they must be careful of who's managing their social accounts. Using an Internet marketing company to maintain social sites could prove to be extremely beneficial. These companies are able to keep content consistent, engaging and on-brand." says Maas.
fishbat, Inc. is a full-service digital marketing and social media agency dedicated to connecting all types of businesses with their target audiences in the most effective and efficient way. Through innovative strategies in social media management, search engine optimization (SEO), branding, web design, reputation management and public relations, fishbat promotes a consistent and professional online voice for all of its clients.